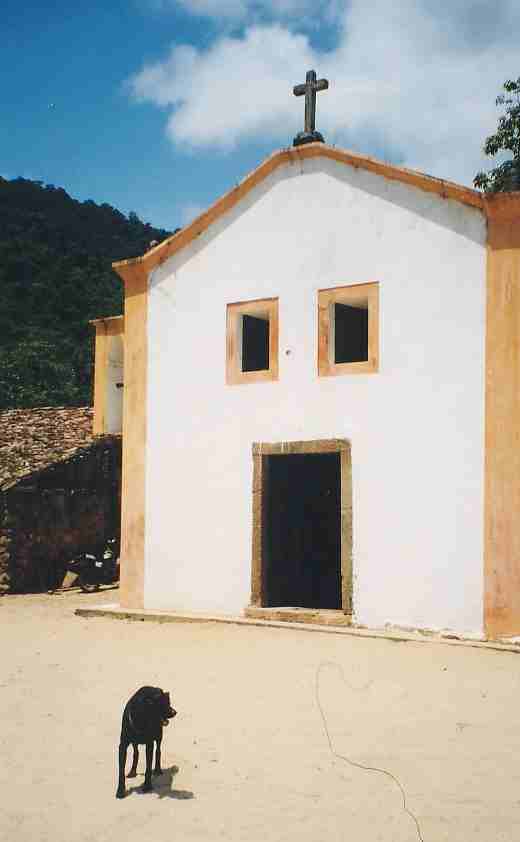 "That is "Nossa Senhora Da Conceição" Chapel"
To get to the beach of Paraty-Mirim, you should take Rio-Santos highway towards São Paulo until Km 154,5, where there will be an access to the right, cross the highway and proceed on the dirt road. On this road you'll go by an Indigenous Reservation of the Indians guaranís, preserved by Paraty-Mirim FUNAI (National Foundation of the Indian). It can also be reached by boat from Paraty.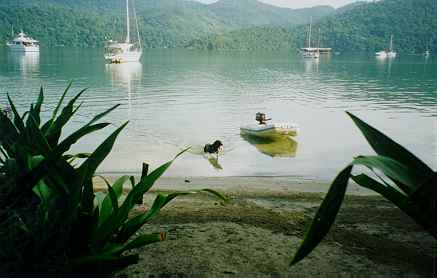 "This is one side of Cutia Island... "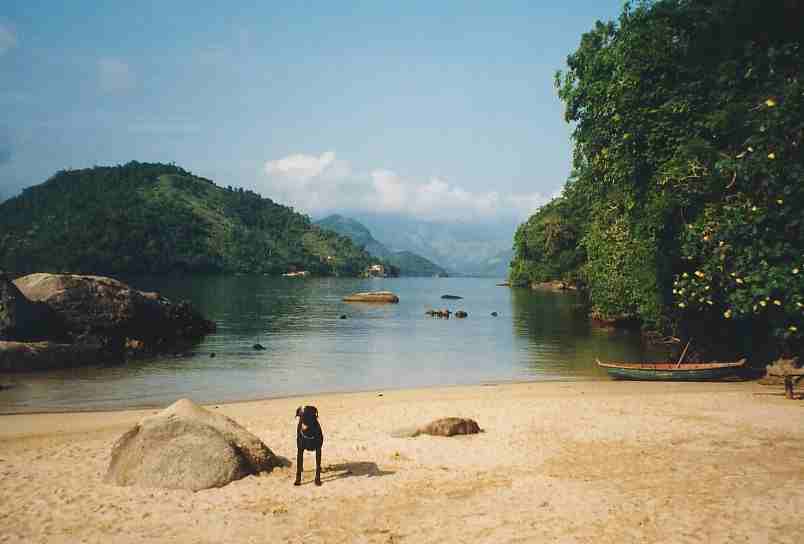 "... and this is the other side. This island is in the bay of Paraty-Mirim. There I landed at the beach, walked less than 15 meters on a mini-trail and got to the other side of the island"
Cutia Island has the shape of an eight, forming a strait at the center of the Island, forming then a bilateral beach, water at the two sides. It is awesome.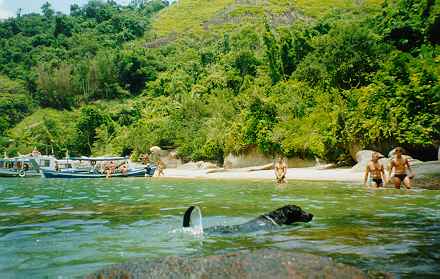 "That is "Saco da Velha" (Old woman Sack), a very nice place"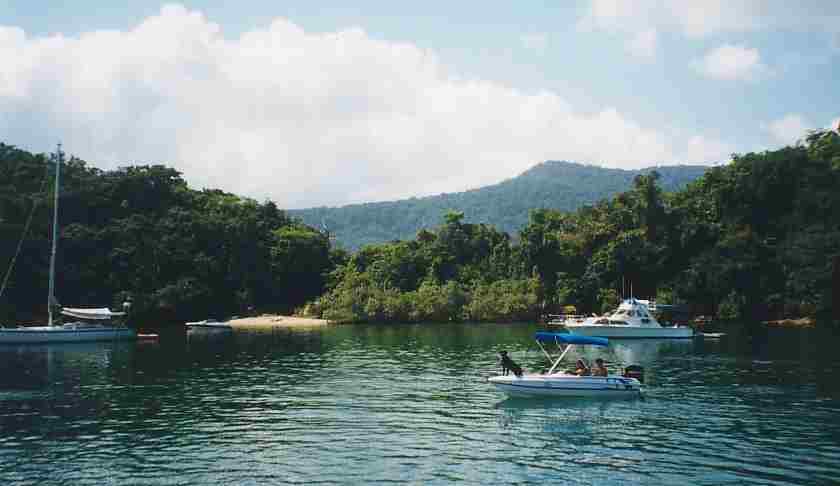 In Paraty-Mirim, the good is to camp at the beach, and from there, take small powerboats, to go to Cutia Island, that has a bar at the beach, and there is also the Old Woman Sack, that it is a more crowded beach and full of tourists.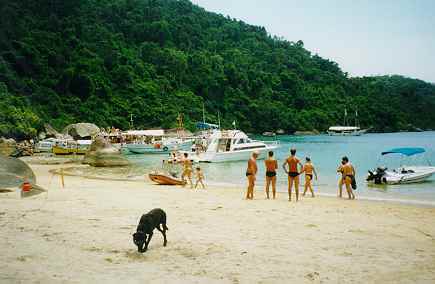 "Here, at the Old Woman Sack, the sand is really clean"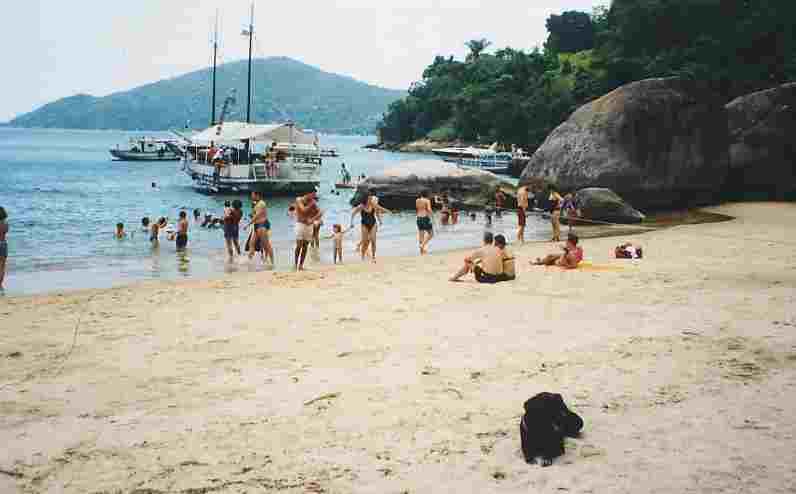 "I don't like that crowd"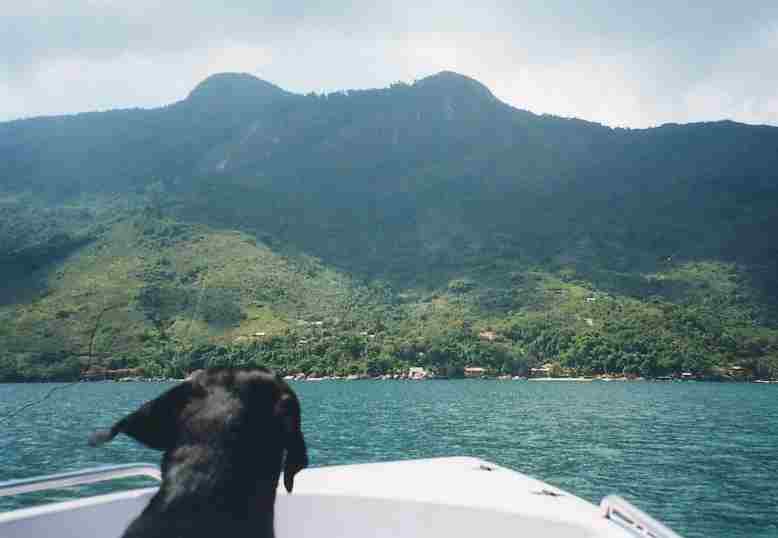 Tips by GUSTAVO VIVACQUA
1. Bring repellent lotion.
2. There are little infrastructure, but it has bars in front of the beach.
3. There is no cell phone signal nor public phone.
4. Bring diving equipment, the water is very clear.
CLICK HERE to send your tip
CLICK HERE TO SEE OTHER BRAZILIAN DESTINATIONS