"In Atalaia Beach the strip of sand is very wide."
In Sergipe's capital, the most sought place is Atalaia Beach, where the best hotels are, combined with several restaurants and good bars. The place has plenty infrastructure for all the outsiders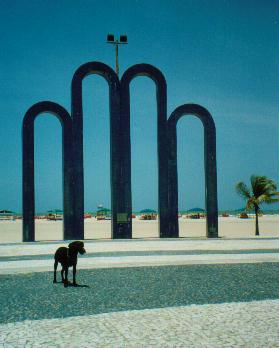 "I went for a walk on th sidewalk "
The beaches of Aracajú, are different from the others beaches in the Northeast region, because they are quite extensive, they don't present natural obstacles as stones and corals, besides being very shallow and of very warm water.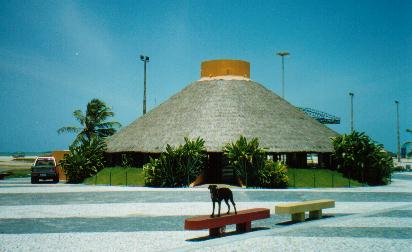 "There are some nice "restaurant kiosks" here."
The city receives more tourists in the summer and during the city celebrations, such as Arraial Forrocajú, that happens during the June parties and Pré-Cajú, a party that happens before the carnival.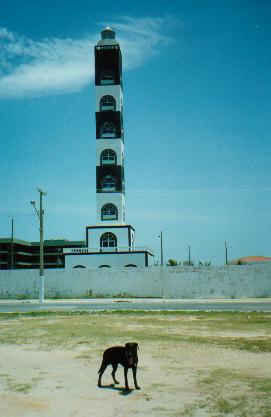 "There is lighthouse in Atalaia Beach."
The most visited beaches are: Atalaia, Náufragos, Robalo, Mosqueiro. Hawaizinho, dos Artistas and Aruana.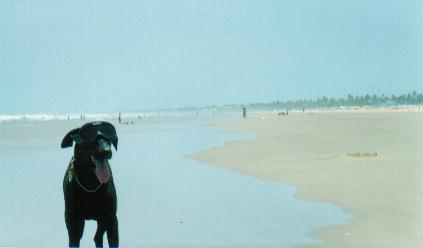 "The beaches seem endless."
The city has catamarans, boats of two skulls that take the tourists by the rivers Vaza-Barris and Poxim. The sail passes by fluvial islands, deserted beaches and well preserved swamps.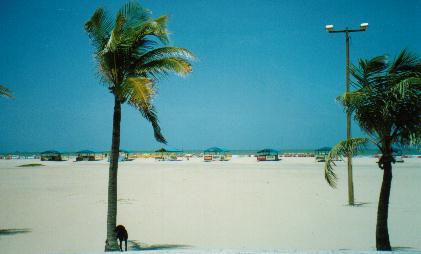 The city has a large and nice for walkings border."
Tips by GUSTAVO VIVACQUA
1. The inhabitants of the place speak a very strange dialect.
2. Don't miss eating something called "sacanagem" (dirt trick). It is not what you think, but a snack done with bell pepper, cheese, hotdog, tomato, etc, spit in a wood stick.
3. Try to to know Mangue Seco that it is not far. The place is coll and you will like to visit it.
4. Go for a catamaran sail by the rivers of the city.
5. By night everyone goes to a nightclub called Augustus. All college students of the city go there.
CLICK HERE to send your tip
CLICK HERE TO SEE OTHER BRAZILIAN DESTINATIONS