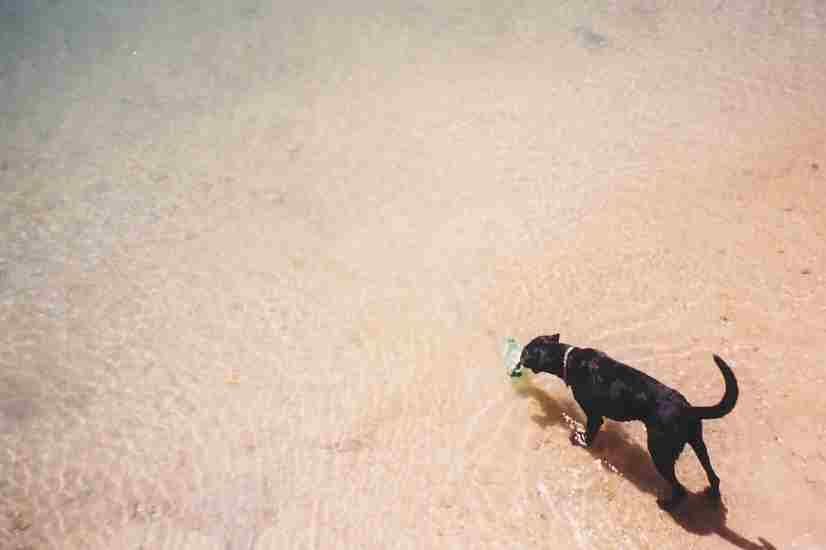 The waters here are very transparent."
The first tourist that arrived here was called Américo Vespúcio in 1501. The guy stopped his caravel in São Miguel river's mouth and bathed. The same thing people do now.
"The boats wait for high tide to leave the river to the sea... "
The local people, in that time, were Caétes indians, and those were though guys... They were protagonists of a brave event in national history. The natives have eaten up a bishop called Dom Pero Fernandes Sardinha. Yeah, ate him and licked their lips.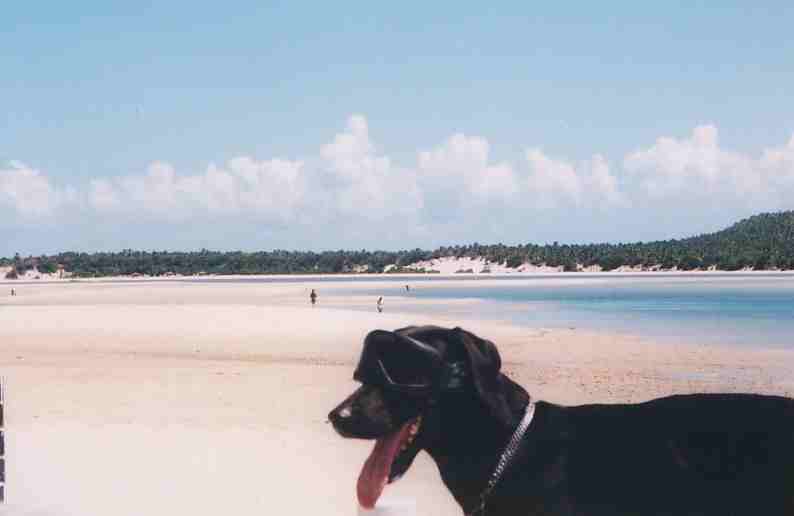 "During the low tide, you can cross the river."
Barra de São Miguel is 35 km to the south of Maceió and it is crossed by Niquim river, where you can see a varied landscape. There are swamps, reefs, natural swimming pools, islands, cliffs and "croas" - dunes of sand that are exposed when the tide is low.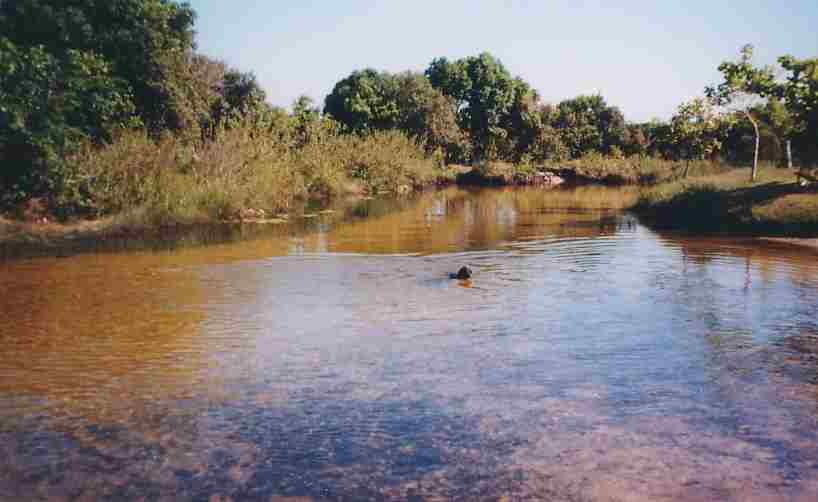 "I swam in a river of transparent waters."
There is an extensive sequence of beaches. Good points for surfing with a barrier of corals parallel to the beach forming an enormous natural swimming pool of clear and warm water. In that place you find kiosks, restaurants and parking. It reminds Praia do Francês (French's Beach) a lot.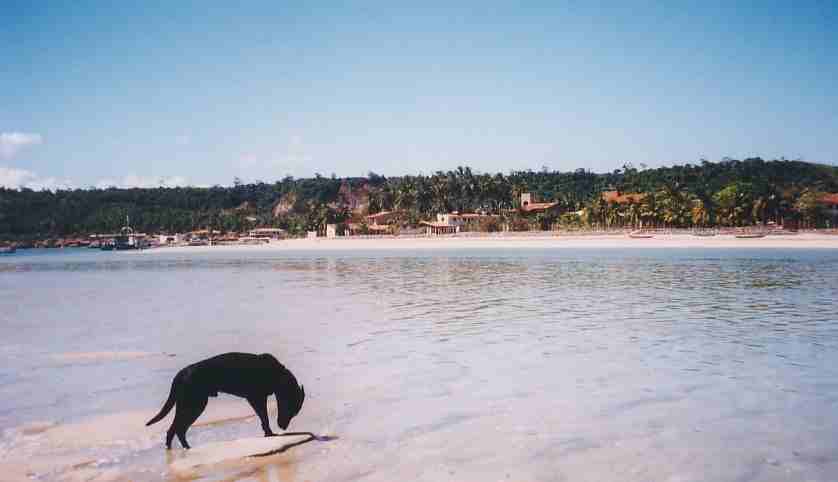 "In the local beach sand there is a bug called massunim."
Gunga is the most sought beach. It is possible to rent jeeps, jet-skis, kayaks and even microlite flying. It is a very good place.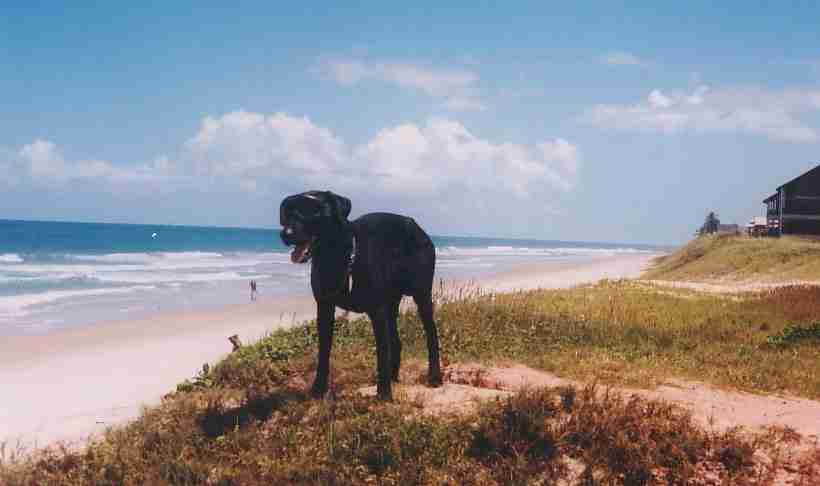 "There is a lot of deserted beaches."
According to the natives, the mouth of São Miguel do rio Niquim has medicinal powers. I don't know if the river cures physical diseases, but for the psychological ones it should possess great powers. When the tide lowers it is possible to notice several people seeking something in the sandbanks in the middle of the river and playing inside of a bucket. It is a bug called massunim that they cook and eat. It's really nice tasting.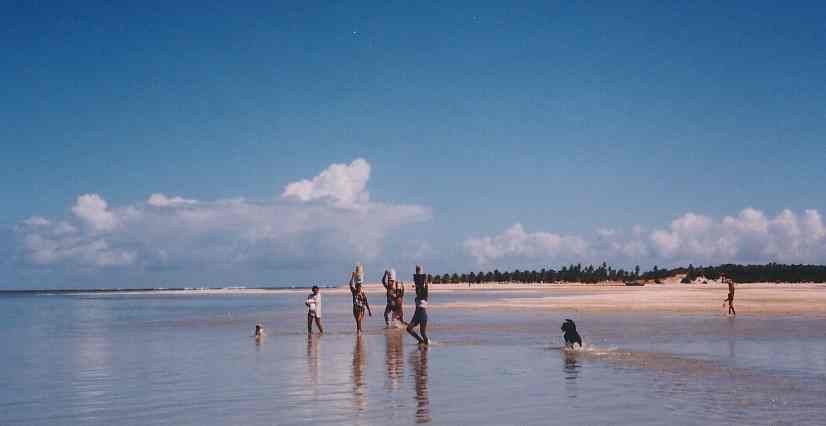 "Those guys are carrying buckets full of massunins."
Sailing boats and rafts daily leave Barra de São Miguel marina to Gunga beach, passing for islands that are enclosed by mangroves.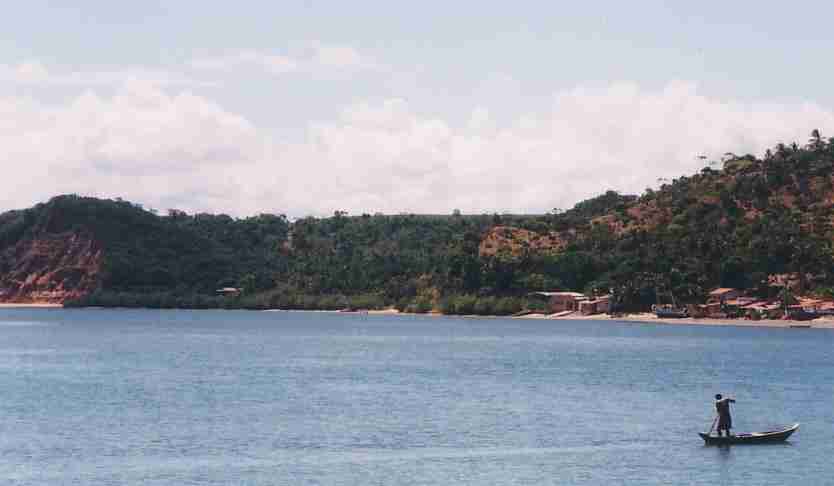 "Some landscapes look like paintings... "
Barra de São Miguel is headquarters for several cool events like Enduros of Motocross, Off-Roads events, Surfing and of Mountainbike Championships.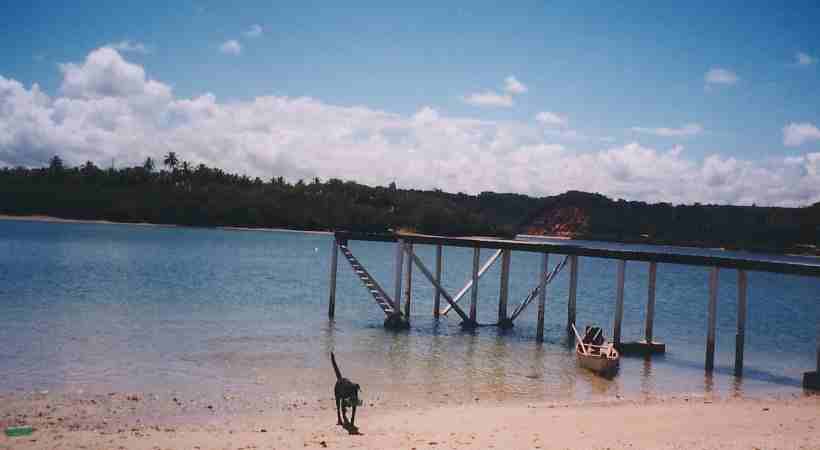 "My traditional sea bathe... "
Tips by GUSTAVO VIVACQUA
1. There is cell phone signal and many phonebooths.
2. Go for a boat sail.
3. If you have the money, you should not miss the microlite flight. The panoramic look is show.
4. If you're keen on surfing, that's the place.
5. Eat massunim. It is easy to find this dish over there. It reminds shellfish taste.
6. Visit Praia do Francês (French's Beach), nearby.
7. To the south as for the north of Maceió, there are a lot of beautiful beaches to visit.
CLICK HERE to send your tip
CLICK HERE TO SEE OTHER BRAZILIAN DESTINATIONS