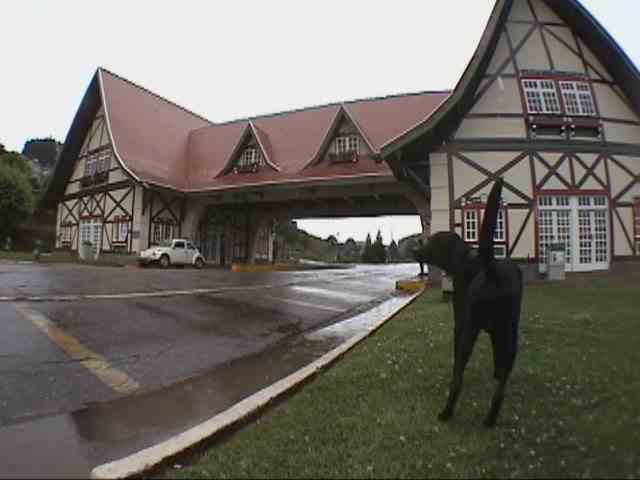 "This is the entrance of the city."
Leaving São Paulo follow by Dutra or Airton Senna / Carvalho Pinto highways, after proceed until the Floriano Rodrigues Pinheiro Highway (SP 123). It's 184 km from São Paulo to Campos de Jordão. Coming from Rio de Janeiro one should proceed by Dutra highway until Quirino, between Taubaté and Caçapava, after follow by Floriano Rodrigues Pinheiro Highway (SP 123). It's 359 km from Rio de Janeiro to Campos de Jordão.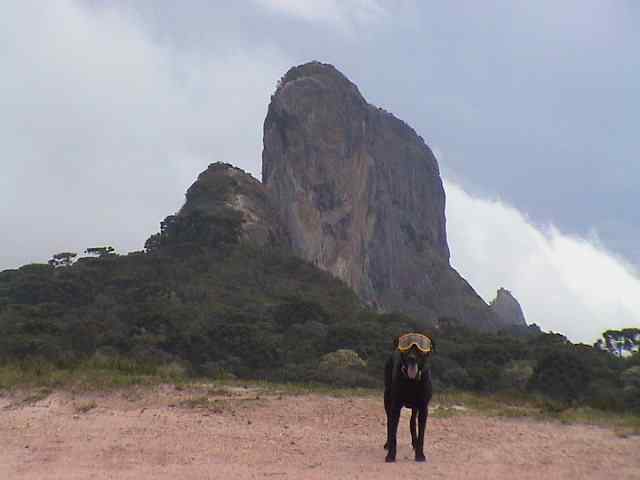 "This is Pedra do Baú (Rock of the Trunk)"
Cachoeira do Itapeva (Itapeva Waterfall): Located in the beginning of valley that goes abruptly down the hillsides of the mountains, in a place of privileged view. It is 12 meters tall.
Cachoeira do Ferradura (Horseshoe Waterfall): it is 15 meters tall and with 2 landings, it finishes in a well where one can swim.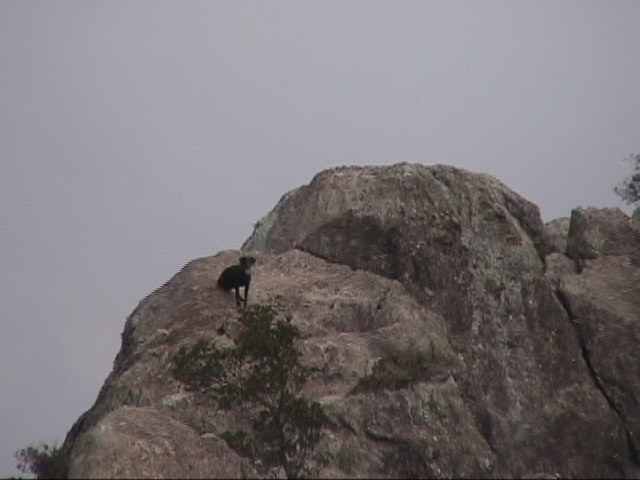 Pedra do Baú (Rock of the Trunk) - It became known as Trunk due to its rectangular format. The rock, with 600 steps that allow its escalade, is 1.950 meters in altitude. The access to the stone is made by a road of 25 kilometers and by a path of three kilometers, that can only be done on foot or horseriding.
Gruta dos Crioulos (Cave of the Blacks) - Seven kilometers from Jaguaribe, it is a wide cave of uneven terrain, where, in the past, according to a legend, served as shelter for fugitives slaves.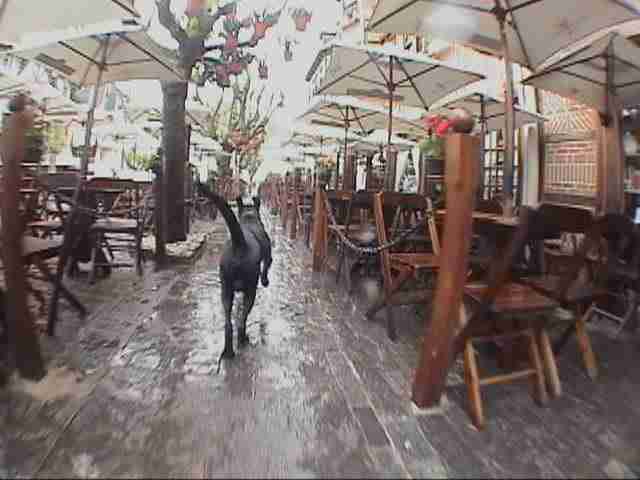 "The city has a good nightlife... "
Morro do Elefante (Elephant Hill) - Located in Capivari, with 1,8 thousand meters of altitude, it gives a panoramic view of the city. There one find the first self-driven locomotive that went up the Mantiqueira Mountains. The access is made by asphalted road or by the cable car.
Trolley - Trip that allow a complete view of the structure of Campos do Jordão. The trip has the duration of 40 minutes, leaving Vila Capivari's Station to Parada São Cristóvão, close to the entrance of the city.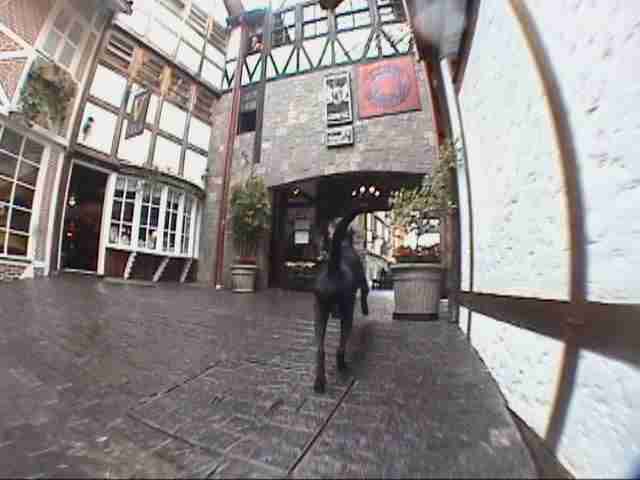 "... in a very typical atmosphere."
Belvedere - it is in SP 123 highway. That is a place where one can see Vale do Lageado (Lageado valley) and part of the municipal district of Santo Antônio do Pinhal.
Parque Estadual (State park) - 13 kilometers from Capivari, Parque Estadual de Campos do Jordão (Campos do Jordão State Park), where is located Horto Florestal (Forest Market Garden), is the oldest of Brazil. Its occupies a third of the total surface of the municipal district, being the largest reservation of conifers of the State.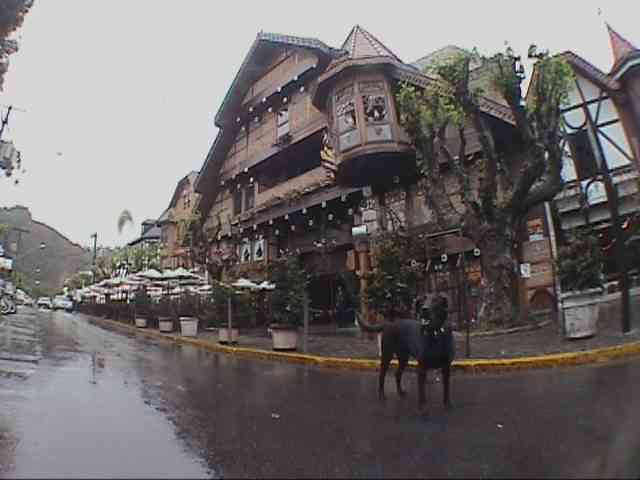 "The buildings are of European style."
Trails in Forest Market Garden:
Trilha da Cachoeira Celestina (Trail of the Sky Waterfall): Traditional walk of the Park, with 5 hours of duration, through the Atlantic forest with araucarias and altitude fields. In this trail it is common to see animals and their traces, as of the ounce suçuarana.
Trilha da Pedreira (Trail of Quarry): A walk of 2 to 3 hours, passing for a quarry of 15 meters, that is crossed with the use of RAPPEL technique (with rope and Mountaineering equipment ), as initiation to the Mountaineering.
Trilha da Pedra Moura (Trail of Pedra Moura): a walk through the Atlantic forest until the top of Pedra Moura Moura Rock), where a panoramic view is just waiting for you. You can go down Pedra Moura by a Rappel of 80 meters.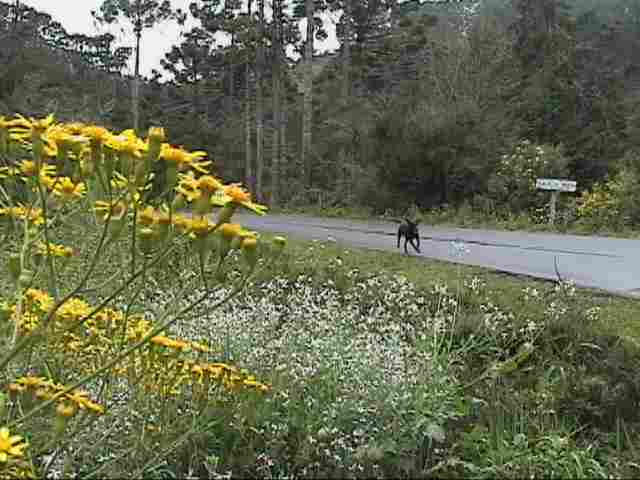 Ducha de Prata (Silver Shower) - it is in the avenue Senator Roberto Simonsen, three kilometers from Capivari downtown. It is formed by several cascades and it serves as rest area. Thre are stores selling crafts made in wicker and wood.
Tips by GUSTAVO VIVACQUA
1. The high season in the city is in July.
2. It is allways cold, so bring thick coats.
3. Get ready to leave the town with a few extra pounds. One of the main programs is to put on weight at the several restaurants of the city.
4. Rock of the Trunk is an obligatory visit. Don't miss it.
5. Spend the night in Capivari. It is very good and very cold.
6. Visit the Forest Market Garden.
7. There are some escalade points at Rock of the Trunk.
8. "It is worthwhile to pass for São Bento do Sapucaí, half hour from there, mainly in the carnival!!!!! " tip from Ritinha
CLICK HERE to send your tip
CLICK HERE TO SEE OTHER BRAZILIAN DESTINATIONS