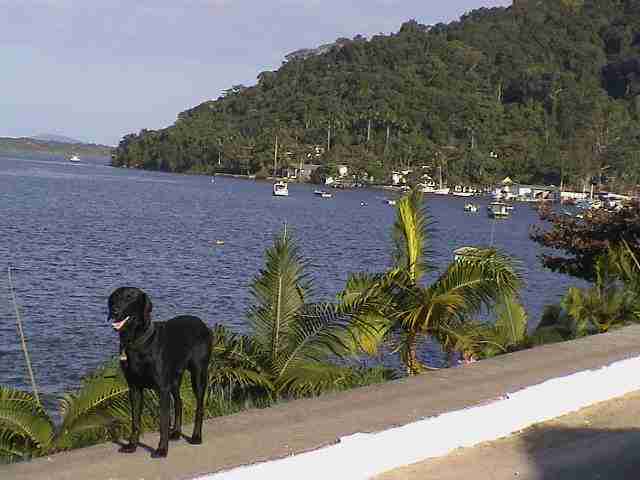 "A boat trip is an obligatory option here."
Cananéia is in Vale do Ribeira (Ribeira Valley), south coast of São Paulo and 272 Km from the capital and 250 Km from Curitiba.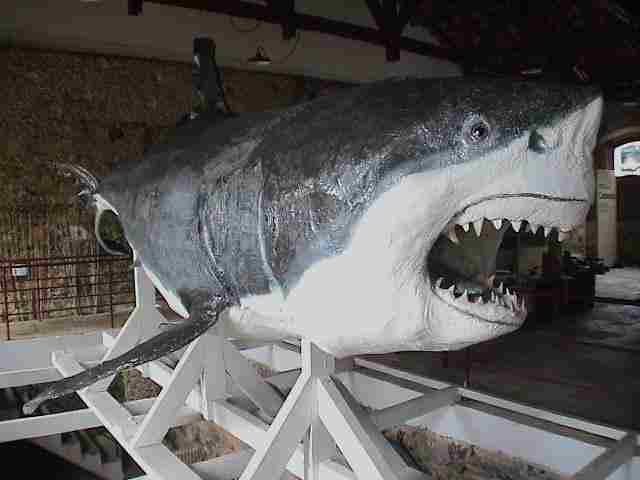 "Here it is the largest stuffed white shark of the world!
Cananéia is considered the first city of Brazil and it is the beginning of Brazil's discovery history. In 1502, a Portuguese adventurer expeled from Portugal for political and religious problems, called master Cosme Fernandes almost served as food for the Tupiniquim Indians, but Canniné, daughter of Ariró, the indians' boss, fell in love with the Fernandes. After that, the city's name suffered little modifications - Caniné, Cananéa (Cananéia).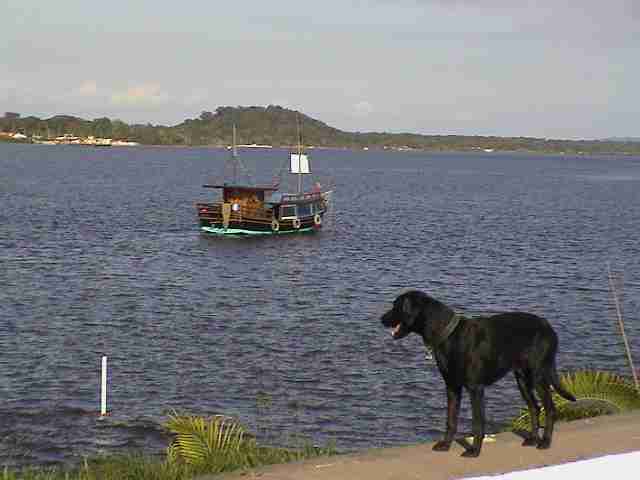 "There you see Ilha Comprida (Long Island)."
The city was later founded by Martin Afonso de Souza on August 12, 1531 to guarantee the territory from the pirates' attacks.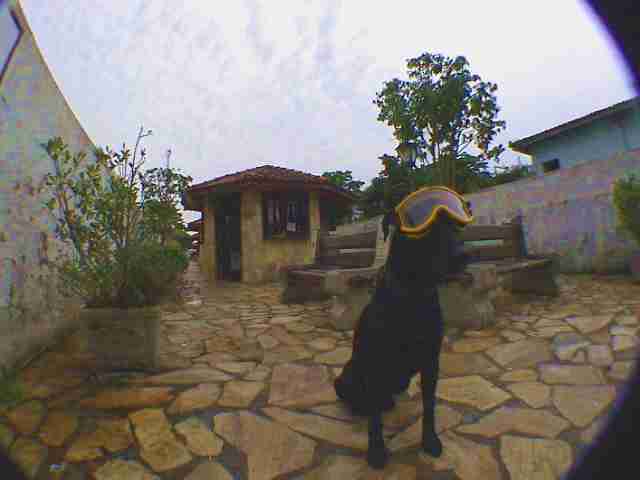 "Here it is Rua dos Artesãos (Artisan's Street)."
TOURIST POINTS
Rua do Artesão (Artisan's Street) - where you find the crafts, knowing the tradition and culture of the inhabitants.
Centro histórico (Historical center) - cultural groups of houses that is not well conserved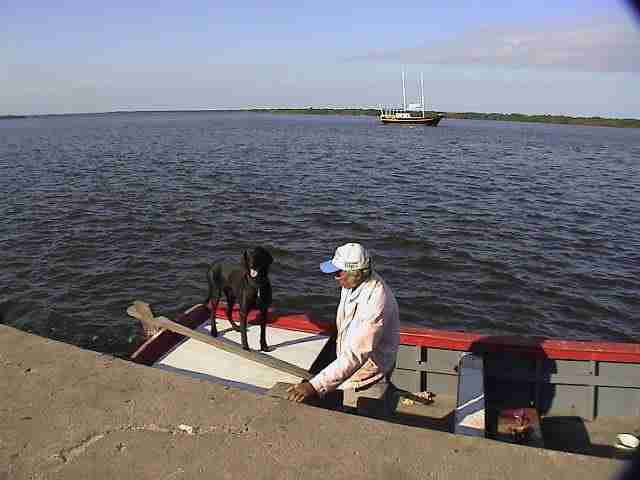 "I am going for a boat trip! "
Museu Municipal (Municipal Museum) - it is in exhibition the 2.ª larger shark of the world with 5,5 m long. and 5.000 Kg
Argolão - Marck of Martim Afonso's arrival in 1531
Gruta de Nossa Senhora de Fátima Nossa Senhora de Fátima CAve) - visited daily by her devotees.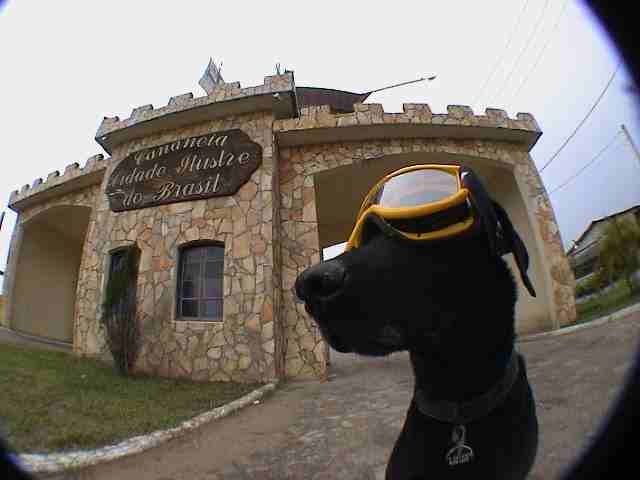 Tips by GUSTAVO VIVACQUA
1. Cananéia has the largest oyster of Brazil. It is the size of a fried egg and it is very cheap. Don't lose this rare opportunity to eat one.
2. There is a sea museum with the largest stuffed shark of the world. It has almost 6 meters and 5 tons.
3. Since you are there, think about going on a boat trip to Ilha Comprida (Long Island) and Ilha do Cardoso (Cardoso Island). They are 2 different leisure options and you even can get to see some dolphins, whcich is very common around there.
4. If you're looking for autonomous diving, be sure to bring the whole aquipment, because there aren't support for divers there.
5. It frequently rains there, so check the weather conditions before traveling.
6. In the weekends the boats leave starting from the 9:00. In the high season they leave every hour.
7. "It is worthwhile to get to know it, because you'll certainty want to return, the beach of Long Island is wonderful, the green flora is too. There are some cool campings, however night parties practically don't exist. I recommend... Kisses" tip from Angel
8.""A boat trip is an obligatory option here." tip from Flavia Batista da Paixão
CLICK HERE to send your tip
CLICK HERE TO SEE OTHER BRAZILIAN DESTINATIONS