Congonhas is located among the three great economical centers of the country - Belo Horizonte(78 kms), Rio de Janeiro and São Paulo. To the margins of one of the best highways of Minas Gerais, BR-040, that connects Rio - Belo Horizonte - Brasília. Also close to the Highway Fernão Dias that connects São Paulo to Belo Horizonte.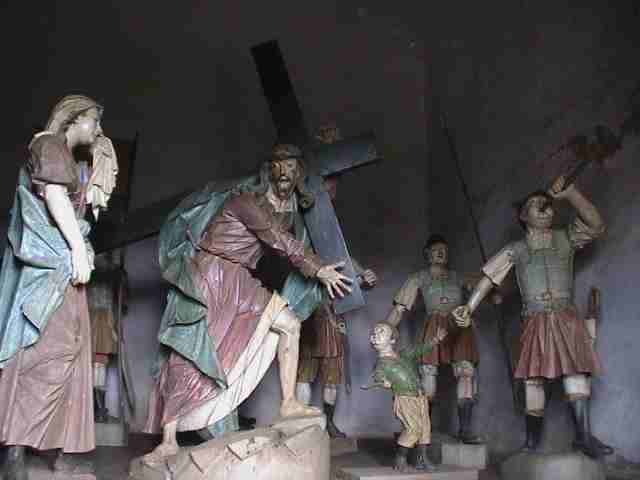 Congonhas is internationally known as "Cultural Monument of the Humanity", due to the great Baroque historical-architectural group that the city shelters, as the works of Aleijadinho. It is also known as the city of the prophets.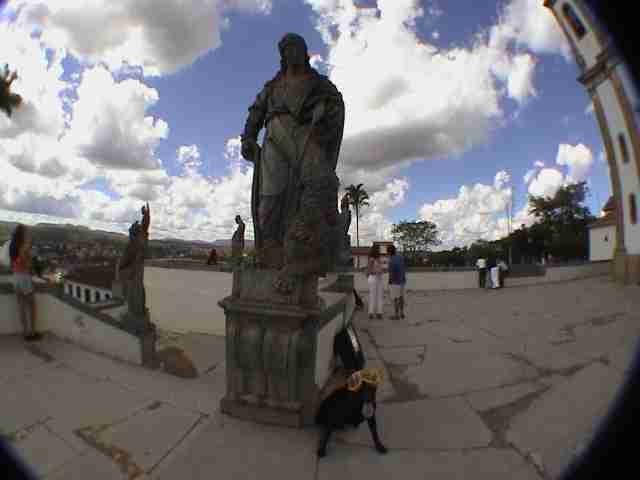 "This is one of the prophets."
A bit about "Aleijadinho"
Brazilian sculptor and architect, Antônio Francisco Lisboa was born and died at Vila Rica, and received the nickname of "Aleijadinho" (crippled) due to the disease or illness that attacked him in 1777. Son of Filho Manuel Francisco Lisboa, a portuguese; his African slave mother, was called Isabel.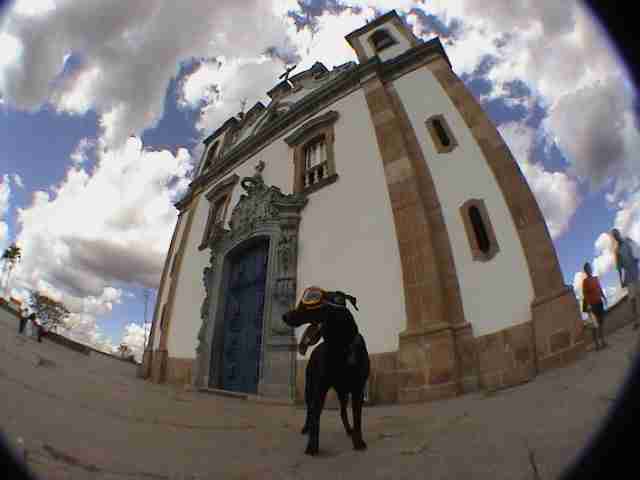 He only studied the elementary school, studied with his father, and maybe also with painter João Gomes Batista. Adult, his favorite reading was the Bible, source of his work of art. It is not known when he led off the long career. He died with 84 years, and two years before he went completely blind.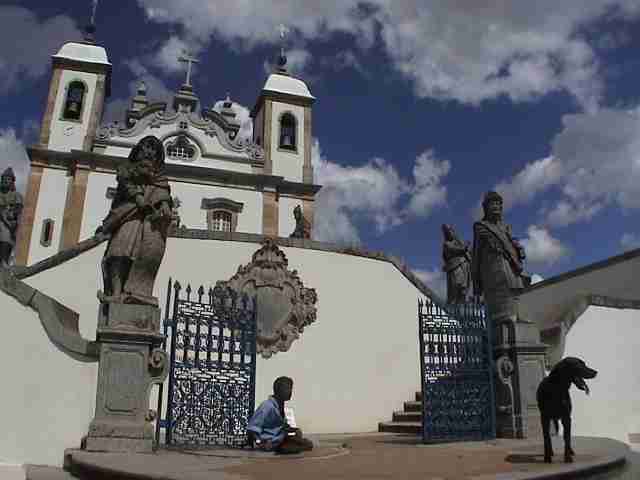 Aleijadinho is usually considered the most important sculptor born in the American Continent, in all times. He worked mainly in Vila Rica, also in São João del-Rei, Sabará, Mariana, Congonhas do Campo, Santa Luzia.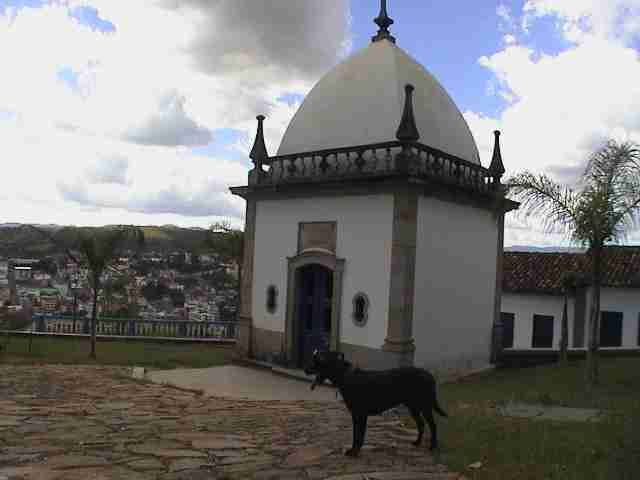 "... to see the sculptures of Aleijadinho."
It is probable that in 1776 he's been in Rio de Janeiro.
The masterpiece of Aleijadinho is, indisputably, the group of statues representing the Twelve Prophets, raised at the churchyard of Santuário do Bom Jesus de Matosinhos, in Congonhas do Campo, executed in "soap stone", they are work of the artist's full maturity (1800-1805)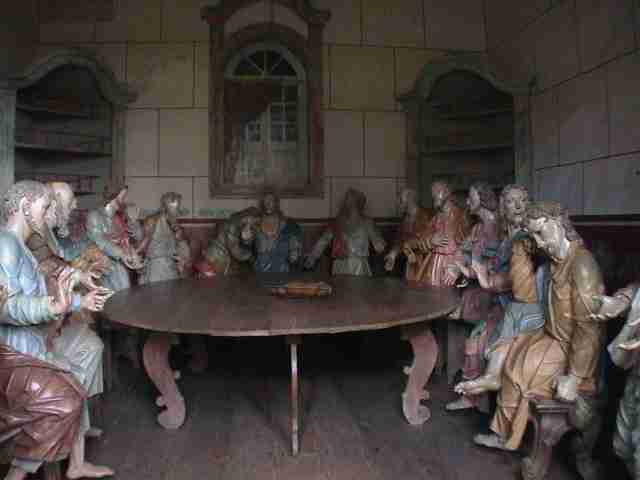 Tips by GUSTAVO VIVACQUA
1. It is a 100% cultural trip, for who are keen on arts, history or religion.
2. Consideiring that most of people doesn't get to sculpt a single pencil, it is impressive to see those works created by a crippled guy. Even who doesn't care for art needs to see what the guy made and to learn a lesson from it.
3. The city can perfectly be visited in just one day. In other words, for who is just paasing for, stop for a visit.
CLICK HERE to send your tip
CLICK HERE TO SEE OTHER BRAZILIAN DESTINATIONS