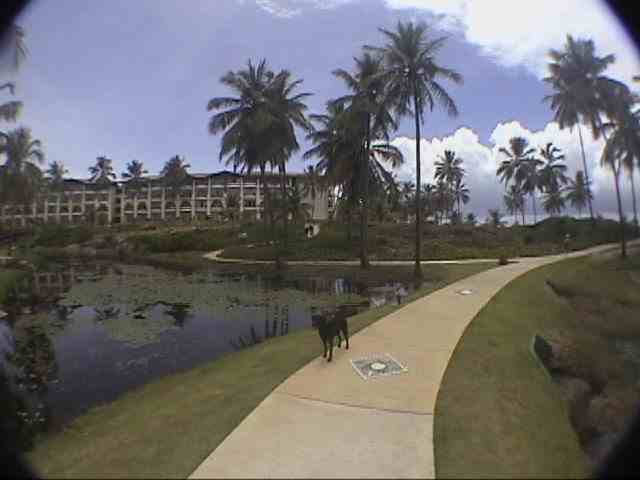 "Here is the famous "Costa do Sauípe" (Suípe's Coast)."
To the north of Salvador, there is a tourist complex that is true ecological paradise with 8 kilometers of wild beaches, dunes, coconut trees, ponds, rivers and a lot, a lot of sun, during the whole year. It counts with an infrastructure created to receive visitors from the whole world.
Costa do Sauípe is located in an "APA" (AEP - Area of Environmental Protection) and it has a quite preserved fauna and flora . It is possible to go for trails in ecological walks, to watch exotic plants and rare animals. A specialized team is always ready to tell all the details about the place.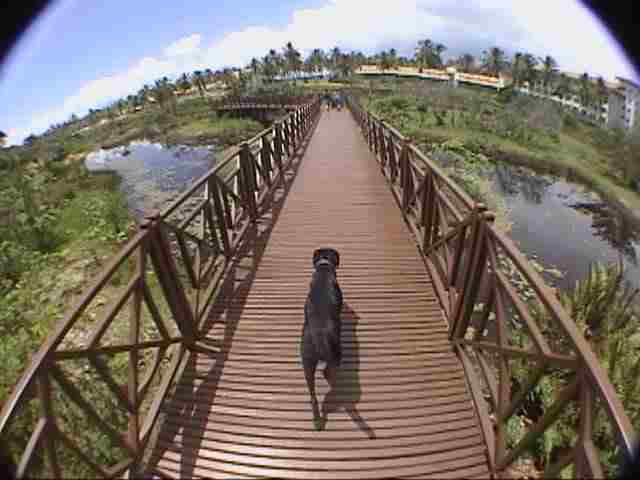 " There are some catwalks that take you from Vila Nova to the beach."
The tourist complex includes four resorts and six thematic lodgings.
Super Club Breezes - The only Brazilian resort where everything is included in the daily rate, even the tips. It is the first of a Jamaican hotel group settling in Brazil. As soon as the tourist arrives at the place, he receives a colored bracelet that identifies him as guest of one of their 324 apartments.
Sofitel Conventions - Sofitel Conventions, representative of one of the largest hotel groups of the world, stands out as a great lodging option. It has 404 apartments finely decorated, everyone with balcony, maintaining as main theme the Discovery of Brazil.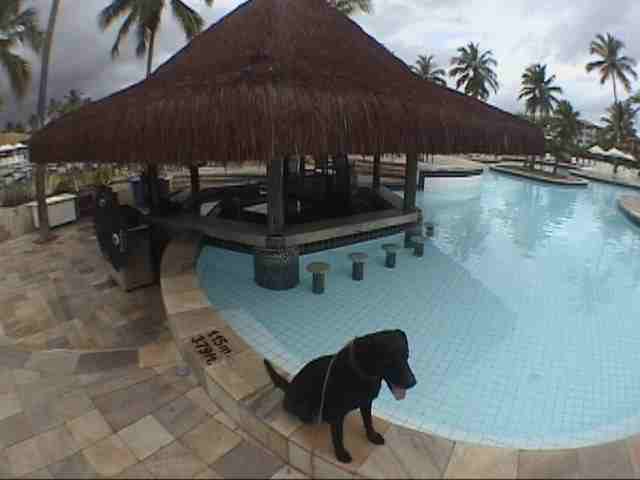 "International Resorts are installed here."
Sofitel Suítes - The theme of the hotel is the "Cocoa", using granite, wood and natural fibers on the decoration.
Renaissence Resort - With the slogan "A hotel with the charm of a boutique in a lodging format", addressed its service for the young public, dispersed in 236 rooms.
Marriott Resort & Spa - besides the luxury and refinement of a five stars hotel, Marriot is a SPA. It has with 249 apartments, a complete SPA with swimming pool, sauna and fitness center, a restaurant specialized in the Asian cookery, a restaurant with Brazilian typical food, Lobby Bar and bar at the swimming pool, a place for conventions and events with a ball room for up to 750 people.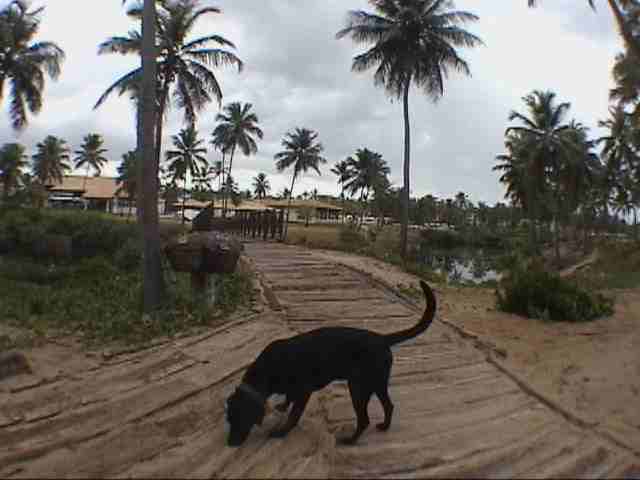 "The catwalks are made of wood, to preserve the natural landscape"
Lodgings
All inspired in themes from Bahia:
"Pousada Aldeia" (Village Lodging): it is in the middle of a beautiful coconut tree plantation. It is a little far from Vila Nova downtown, because it is a reproduction of a charming fishermen village.
"Pousada Carnaval" (Carnival Lodging): The facades reproduce the colonial style, but they are surrounded by joy of the largest popular party of the world: the carnival.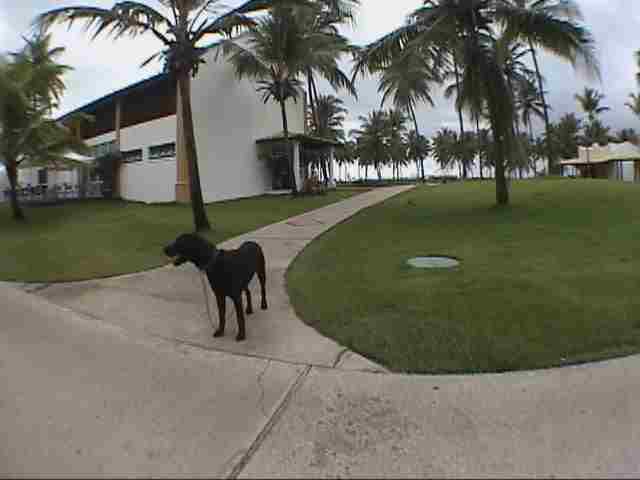 "Pousada da Torre" (Tower Lodging): It was inspired on the first castle built in Brazil: Ávila Castelo Garcia, all in stone, of the time of the hereditary captaincies.
"Pousada Gabriela" (Gabriela Lodging) : With an architecture totally inspired on Jorge Amado's romance "Gabriela". Formed by replicas of big houses of the farms of Ilhéus.
"Pousada Pelourinho" : It reproduces the colors of Pelourinho, in the Historical Center of Salvador. The balconies, counters and facades are attractions themselves.
"Pousada Maria Bonita" (Maria Bonita's Lodging): It reproduces the backwoods. The colonial architecture is involved with the rhythm of "forró". It's pure pleasure for who is in love with the Northeastern rhythm.
"Many kilometers of beaches and dunes for walking."
Structures of sports and leisure:
Golf Links: A Golf Field with 18 holes; Par 72 with 5 exit tees for players of all levels - Driving Rnge, Putting Green and Cart Barn; Club House with bar and Pro Shop.
Kid's Club: while the adults have fun, the children can play. Mini Club (For children from 05 to 08 years) and Kid´s Club (For children from 09 to 12 years).
"Centro EquestreI" (Equestrian Center): Club House with Bar and Pro Shop; horses of several races; cavalcades; rides on carts; horsemanship lessons and fresh milk.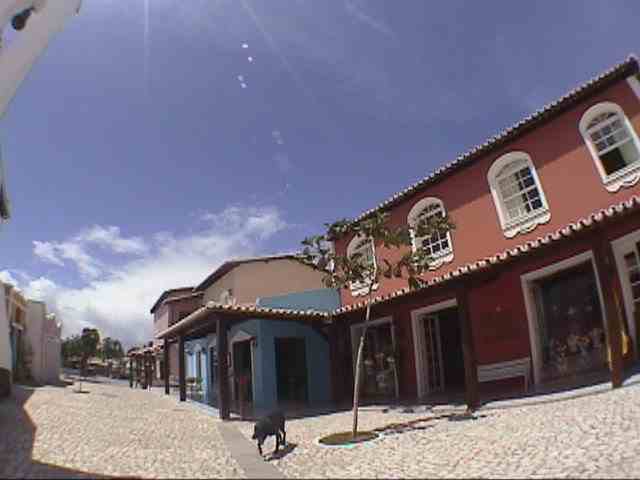 "Everything is very colored here."
"Centro Náutico" (Nautical Center): Club House with Bar and Pro Shop; canoe; rowing; wind surf; pedalo boat; wake board; kayak; water bike; step jet; panoramic walk ; surf and wind surf lessons. Beach: Body board; surf and fishing lessons .
"Centro Esportivo" (Sporting Center): 4 sporting courts, 1 soccer field, 1 arena of beach soccer and beach volley.
Tennis Center: Tennis academy; Club House with bar and Pro Shop; 15 tennis courts; 04 courts of Paddle and 2 squash courts with air conditioning.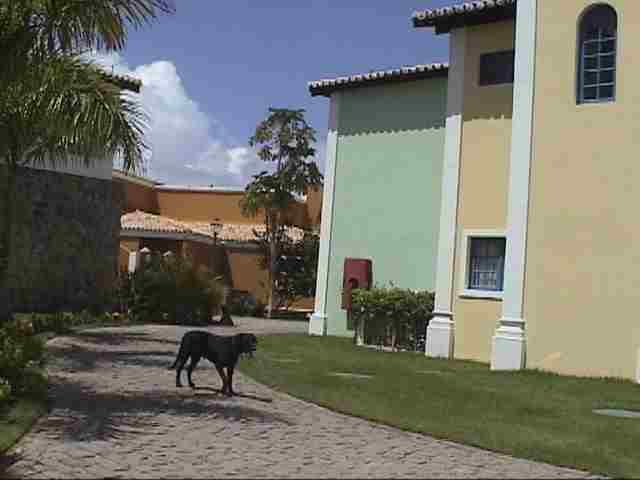 Vila Nova looks like a city of entertainment. It has stores of craft, decoration, clothes, jewelries and jewels.
In Vila Nova da Praia, you can find:
Bars - Spadaccino Pizza, Bar da Roska, Bar do Axé, Bar do Caranguejo, Bar do Côco, Bar dos Sucos Tutti Fruti, Largo do Acarajé, Bar da Praia, Lanchonete Café da Vila, Café e Choperia Caniço Samburá
Restaurants - Tempero de Sauípe: seafood, Spadaccino al Mare: Italian cookery, Sabor do Agreste: typical dishes from the northeast
Also in Vila Nova da Praia, there are an ecumenical center, a Tamar Project (Marine Turttle) team, bank agency and a square for shows, where everyday there is a programming for you, including dances lessons, ecological walks, among others.
Tips by GUSTAVO VIVACQUA
1. This is a perfect trip for couples.
2. Anyone can enter in the complex it is not necessary to stay overnight at the place, you just have to pay a consumption tax, that is about R$70,00 per person a day. (the price can vary)
3. The complex includes a projected village, called Vila Nova da Praia, where every night happen some event with music and shows.
4. The place has international infrastructure and the price of everything is proportional to the comfort offered.
5. The place is very good and it is worthwhile to stay overnight for at least one weekend, mainly if you are well accompanied.
6. The beach has good waves for surfing.
7. Don't miss the opportunity to practice the wake board at the nautical center.
8. An interesting trip is the visit to Santo Antônio, a nearby village, of only 180 residents that still doesn't have electric power.
9. "Sauipe is very calm, the sea is rough, good for surfing. You may rent a board there, it costs about R$20,00 per hour. In Bar do Axé, try the "Caldinho de Feijão" (Beans broth), it is delicious. " tip from Márcio
CLICK HERE to send your tip
CLICK HERE TO SEE OTHER BRAZILIAN DESTINATIONS