"I think that boat got stuck... "
That place is at approximately 30 kilometers from Vitória, at Joara river's margins, which is a port of fishermen.
The city, which has already been a fishermen village, is one of the most lively beaches to the north of Vitória. In the summer the nightlife is good, besides the beach that is full of tourists from Minas Gerais.
"There is a mini-ramp for skateboarding! "
A lot of people from Vitória go there in search of the waves that break with good formation, when Espírito Santo state receives great undulations.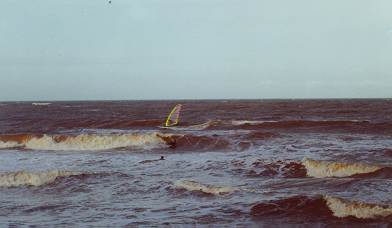 "Windsurfers share the waves with the surfers and body-boarders. "
For who is keen on cultural and artistic stuff, will find in Jacaraípe "Casa de Pedra" (House of Stone), formed by stones, twisted wood and artistic objects.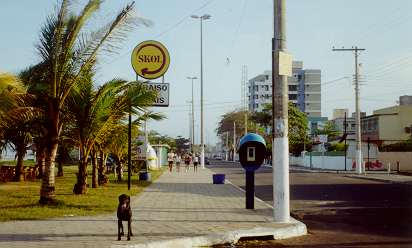 "There is a sidewalkIt with lots of kiosks."
But if you enjoy history, visit the "Reis Magos" Church and Residence (1580), it constitutes one of the main examples of the Brazilian Jesuit architectural patrimony. It was very little modified since its construction.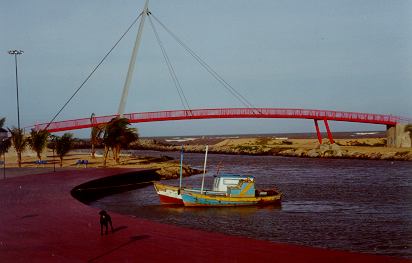 Tips by GUSTAVO VIVACQUA
1. The best time to go is at carnival, when the city is more lively.
2. House of Stone is the great attraction of the city.
3. Visit "Manguinhos" that is nearby.
4. The city has good waves for surfing. The best waves break in the winter. Surf early in the morning, because in the afternoon it winds a lot.
5. A good option for diving is "Pedra do Jacareípe" (Jacaraípe Stone). It has 17 meters of depth. This is a nice dive for likes "drift" (when the tide is running). Located in front of acaraípe Beach and bottom of stones, we can see many fishes.
CLICK HERE to send your tip
CLICK HERE TO SEE OTHER BRAZILIAN DESTINATIONS