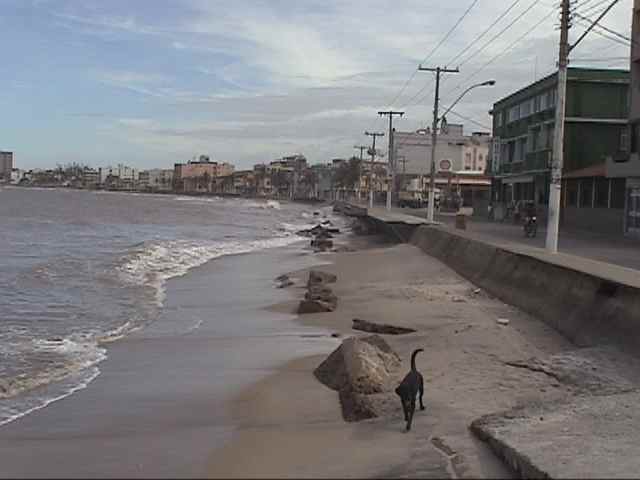 Oh, what a nice life I live.... "
In Marataízes you will find people from several places, but the tourists' great majority is from Minas Gerais. Nowadays, mainly in the carnival, the city has been receiving a lot of people from Rio de Janeiro that look for a calmer place and distance from the tumult of the big city. At the main avenue, there are several bars and restaurants, where you can savor a cold beer, eat a delicious fried fish or even the specialty of the area that is the delicious fish stew or other seafood!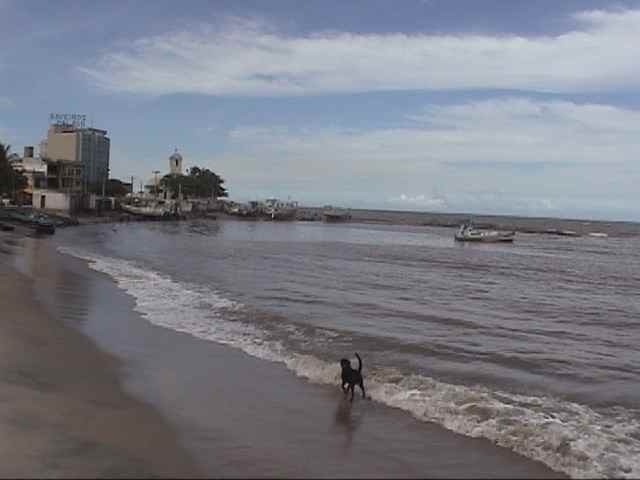 "The sea is full of fisherman boats".
If you want, you can enjoy other beaches that are also good to spend a sunny day, with a different view and with a lot of peacefulness! There are several cities close to Marataízes, with beautiful beaches, that can be visited and, due to short distance, you could even spend the whole day. This way you will get to know a little more of Espírito Santo coast!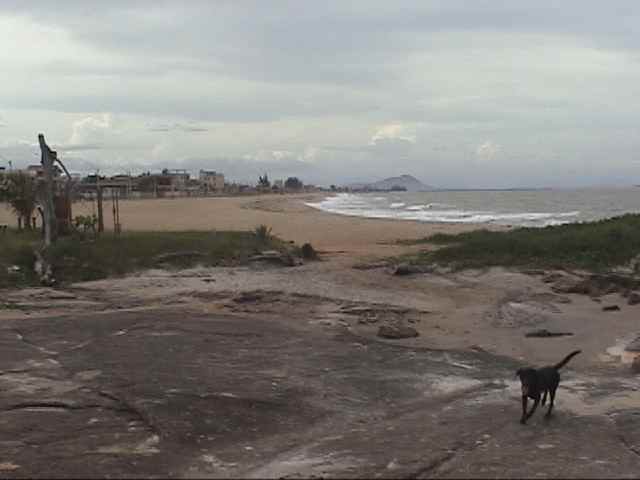 "That city makes me lazy."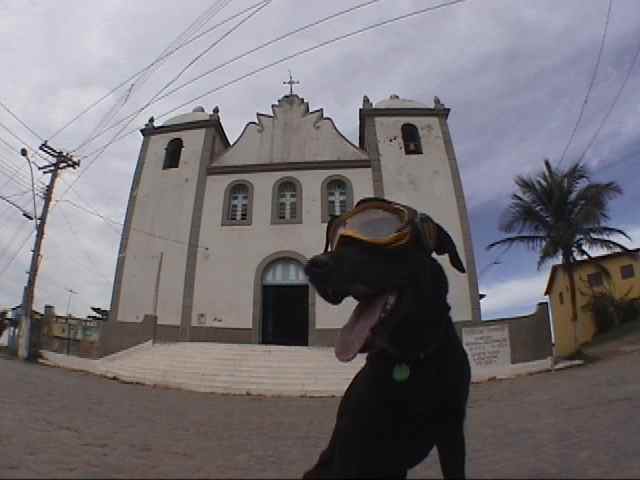 "This is "Nossa senhora do Amparo" Church"
Tips by GUSTAVO VIVACQUA
1. It rarely has good waves. Forget about bringing your surfboard.
2. The best time to go is at the Carnival.
3. Cell phone works and there are several public phones too.
4. If you're going to MARATA, you must spend the night at the Sailing boat bar... it has live music.... sometimes a karaoke.... The bar is distant from downtown, on the end of Atlantica Av (street of the beach) already at the dirt road part. Check it out!! " tip from Marcelo "celin" Mendonça (Rio de Janeiro)
5. "I've already been in Marataízes 5 times and it has a very cool place, "Lagoa do Siri" (Crab Pond), at about 10 km to the south of Marataízes, and it is separated from the sea by only some meters of sand, ans it has great restaurants. There are buses that take to the pond". tip from Juninho (Belo Horizonte-MG)
CLICK HERE to send your tip
CLICK HERE TO SEE OTHER BRAZILIAN DESTINATIONS