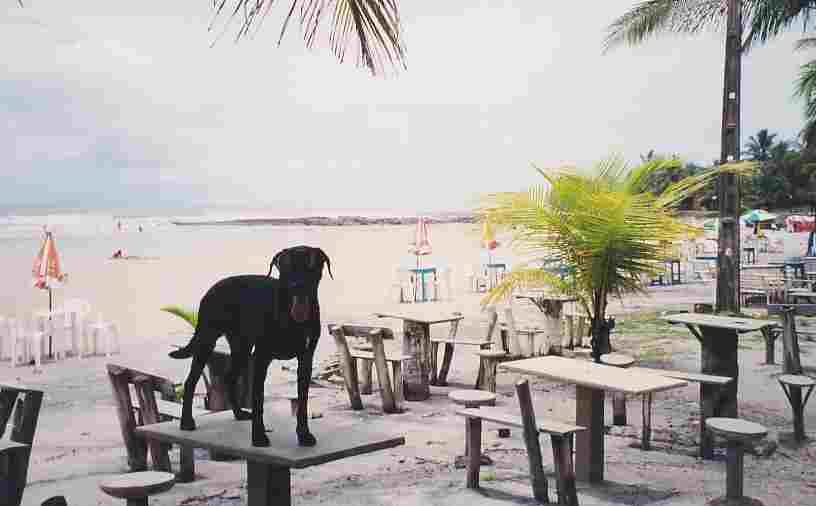 "Here in Batuba beach, besides the waves, there are many kiosks to eat and to sip a beer."
This is a cool point for who likes to surf. That place is about 15km to the south of Ilhéus and it is the favorite area of beaches for the local people and for the outsiders.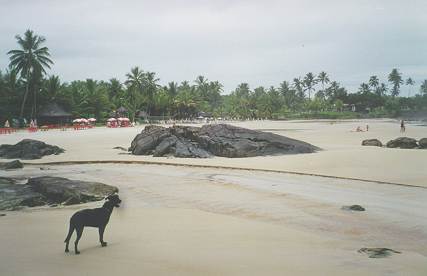 "It makes me want to run! "
That place won a larger national prominence for the young public, a decade ago, when a guy called Jojó de Olivença was the Brazilian champion of professional surf for the first time.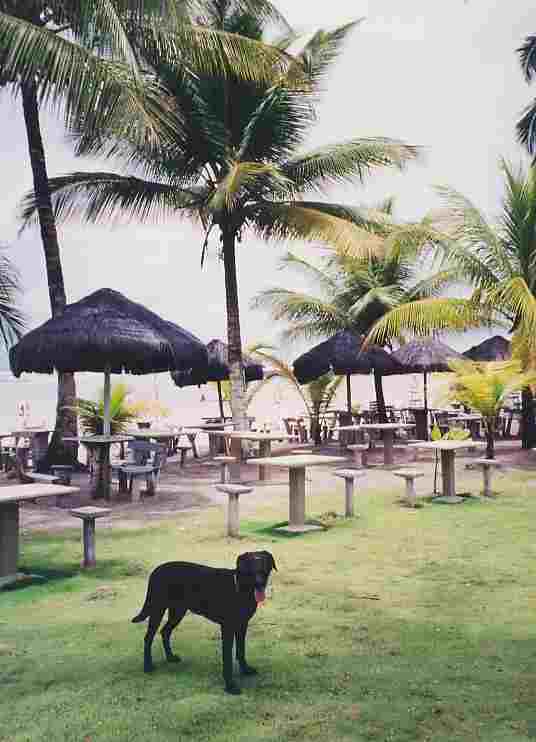 Ever since, every national surfer has already heard about the place and a beach called Back Door, where breaks a perfect right. I can guarantee you, that you can have fun out of wate too.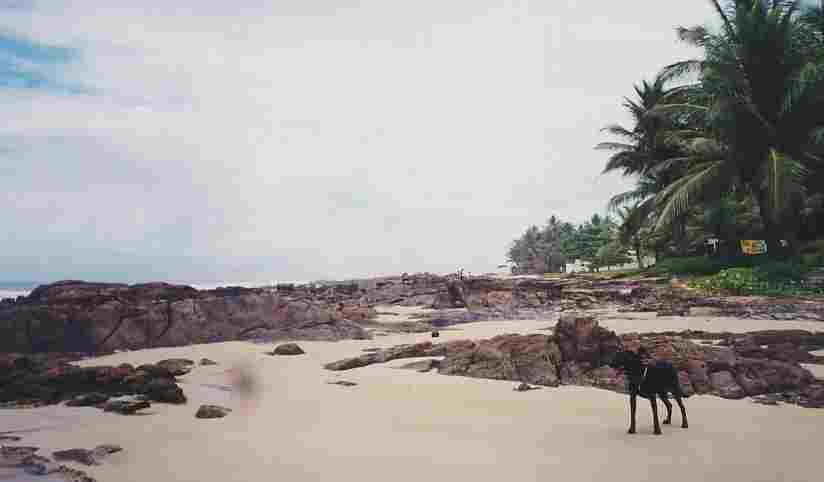 "Gee, the beach is full of stones!! "
The coast is extensive, full of coconut trees and with many dispersed reefs along the beach. It is the kind of the place that pleases everyone, because if you like infrastructure, kiosks, a lot of people at the sand, or of being isolated at a deserted beach without anybody to bother you, you will find the place.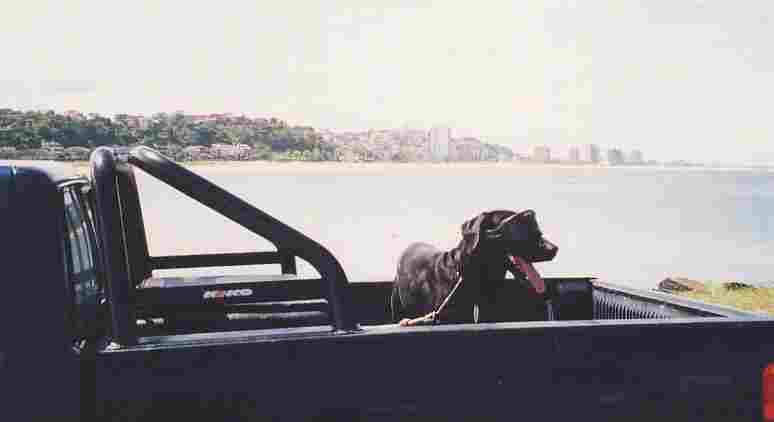 "There, behind, it is the city of Ilhéus."
Olivença has the beach to its front, and a pond called Buíra behind it, giving the impression that you are in an island. Besides, the city is a famous Hidromineral Area, because it has medicinal rusted waters... blablablablabla..., and all those crap.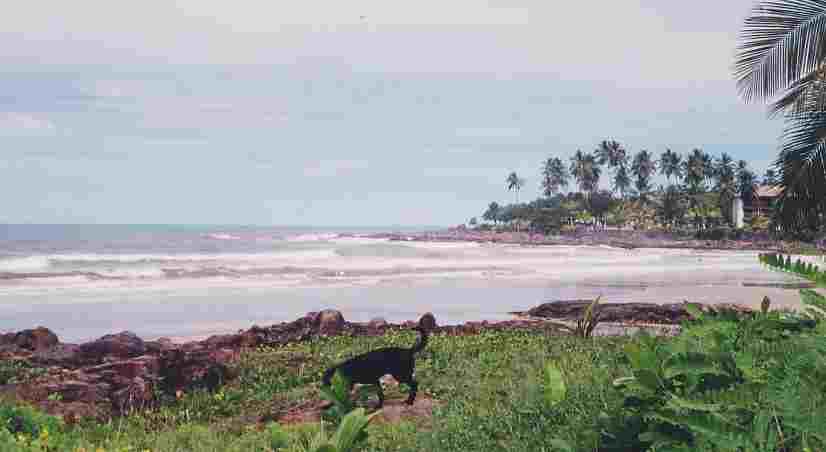 "Here in Back Door beach, is where the best wave of Olivença is."
Tips by GUSTAVO VIVACQUA
1. Bring your board, there are great waves. The best beaches are Batuba and Back Door. The best time to surf is in July, when enters a larger undulation and winds less.
2. The most deserted beaches are to the south of Olivença.
3. There is a party called "Puxada de Mastro", on the second Sunday of January. It is a traditional party of the place that seems a "precarnival".
4. If you have of skin disorders, you're at the right place!! Takes a shower in Tororomba's medicinal waters.
5. There is a very good place to the north of Ilhéus called "Lagoa Ecantada" (Charmed Pond) that worths the visit.
6. Go for a boat sail.
7. Once you're there, visit Itacaré, it's great!
8. "The place name Olivença is originating from the Portuguese city of Olivença close to the border with Spain and illegally occupied by the Spaniards since 1807. It would be fair that your work, appreciable, value the rich Portuguese patrimony left in Brazil instead of what usually is done, underestimating. Whenever you want, you can consult me. I´m archeologist in Portugal, and assistant of the Culture Ministry" tip from Manuel Cid
CLICK HERE to send your tip
CLICK HERE TO SEE OTHER BRAZILIAN DESTINATIONS