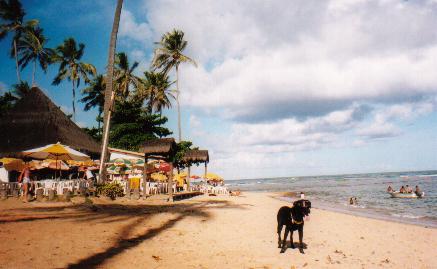 "

What a beautiful place! "
This is one of the most famous beaches of Bahia. Even who has never been to it, already heard about the place and knows it gets full in the summer and on the holidays.
This beach is located 60 km to the north of Salvador and it has a great infrastructure for the tourist. There are several lodgings and restaurants to assisting all kinds of demands and tastes.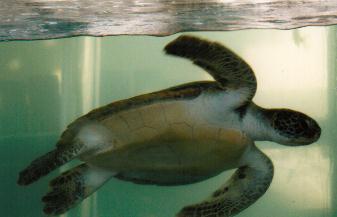 "Several turtles can be seen swiming at "Projeto Tamar (Tartaruga Marinha)" (TAMAR Project (Marine Turtle)."
Some say that this beach is considered the "Brazilian Polynesian", thanks to its clear waters and the sea life.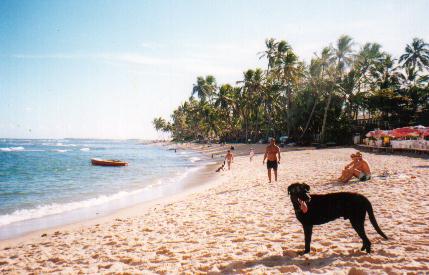 "I will swim a little now."
It is at the beach where everybody is. It is good for surfing, diving, to just stay resting in the natural swimming pools, to make a boat trip or to just sip a beer.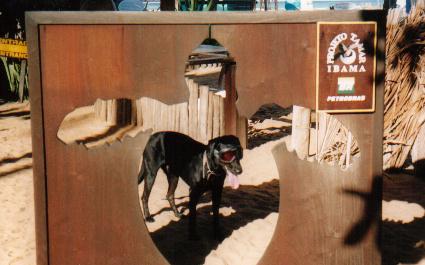 And there is also the headquarters of "Projeto Tamar" with aquariums and tanks with turtles, besides museums, sections with films and spawning areas.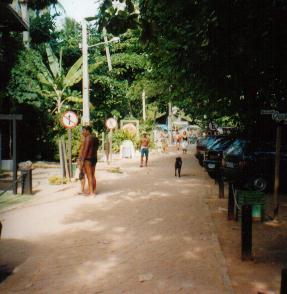 "The nightlife takes place here."
There are the ruins from the 16th century, of Garcia D'ávila tower house, that has a cool observatory, with the view of Praia do Forte, besides the Sapiranga Forest Reservation, which has some nice trails.
"I saw some nice aquariums."
After people leave the beach, everybody goes to the bars of the town to drink, warming up the engines for the night. In the night, they go to places like Souza's Bar, Coisa e Tal Bakery, a bakery that becomes a nightclub!!, you'll only find it in Praia do Forte..., and Noronha's bar.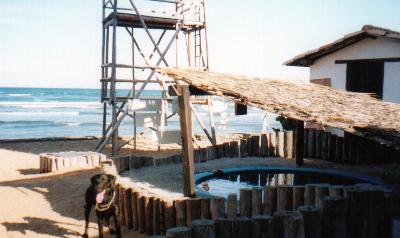 "I saw some nice aquariums, where the turtles of all sizes swim all day... "
Tips by GUSTAVO VIVACQUA
1. There are cell phone signal and public phones.
2. There are no bank agencies, but an electronic box of Banco do Brasil exists.
3. Many places accept Visa.
4. Bring changed money.
5. Bring diving equipment.
6. You can surf there, because the waves are good.
7. Don't touch the turtle nests.
8. On Mondays, a Serenade happens at Noronha's Restaurant !! "tip from Rogério Lima
9. "A cool tip is to go to "Galpão do Eduardo" (Eduardo's Shed), that is the guy who makes the replicas of sea turtles among other sculptures. The Shed is located behind "Projeto Tamar"." tip from Raul Silveira Simões - Niterói
10. "Save at least one day and one night to stay at Praia do Forte that, besides the beautiful "Projeto Tamar", it also has a very pleasant town with several lodgings, restaurants and stores. Don't miss trying a good shrimp stew at one of the huts on the edge of the beach, behind the town". tip from Geyse Ribeiro Assunção
CLICK HERE to send your tip
CLICK HERE TO SEE OTHER BRAZILIAN DESTINATIONS