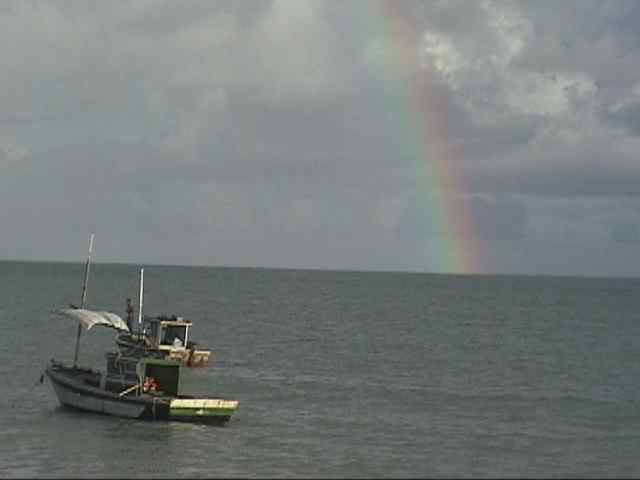 "Ponta do Corumbau" (Corumbau's Tip) is to the south end of Bahia, between Porto Seguro and Prado, at 1.000 km from Rio de Janeiro.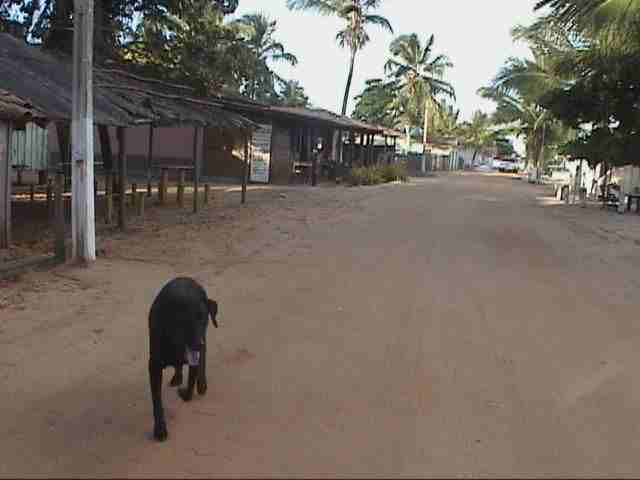 "The streets are still of dirt."
"Pontal" has, besides a river's mouth and very beautiful growth of mangroves, coconut tree plantations and a long coral reef that disappear when the tide is high.
The fishermen town is nice and has sea food all the year. You can buy it with the fishermen themselves.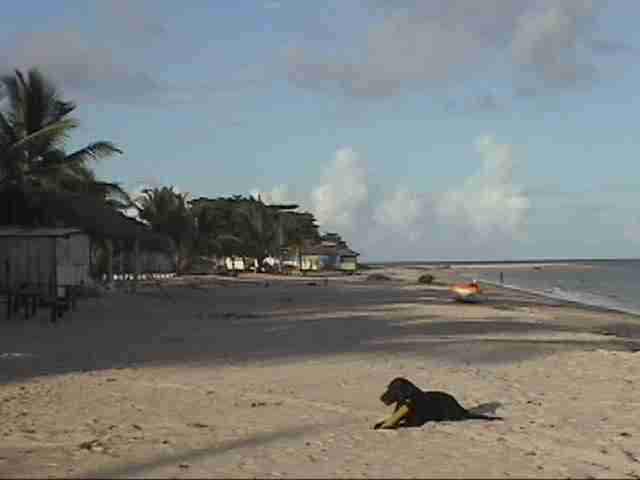 "The peace here is measured in kilometers."
There are arranjed trips to "Barra do Cahy", diving at "Recife dos Pataxós" and Itacolomi, visits to Pataxós and Caraívas Indians's Village, and other attractions of the area.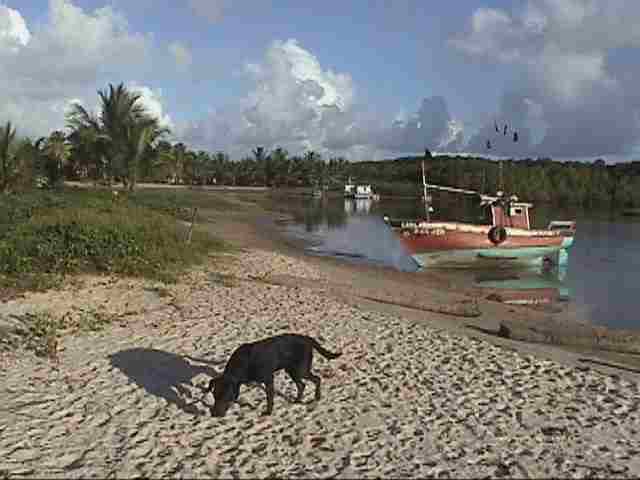 "The boats get stuck at the entrance of the river."
The extensive beaches, the always calm sea of Corumbau are like an invitation for strolls, bicycles rides, boat trips at this ecological paradise, in Brazil's cradle .
A relaxing nocturne bath can be enjoyed in streams of fresh and warm water that flow down in the valleys of the cliffs, towards the sea.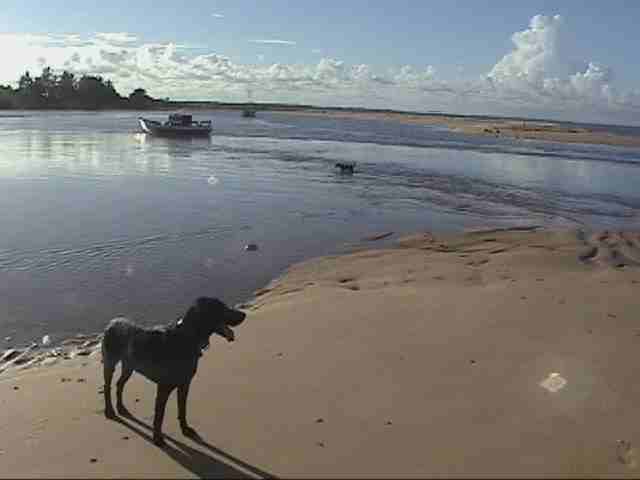 "This is such a peaceful place."
The schooner and boats trips provide pictures of rare beauty, where you can travel the course made by the Portuguese squad in 1500, seeing Paschal Hill.
Tips by GUSTAVO VIVACQUA
1. Dive at the reefs.
2. You can fish and stroll at Corumbau River
3. Go for walks along the deserted beaches, that have virgin forests.
4. You can also make boat and motorboat trips.
5. Fishing on Corumbau River is great.
6. Visit the Pataxós Indians' village
7. Also make a schooner trip for the rivers and reefs.
8. "I would like to indicate "FILHA DA MATA" lodging, in Corumbau - BA, because, besides being 2 KM from the beautiful beach of Corumbau, we also have the possibility to enjoy the beauties of Corumbau River and of the Atlantic forest." tip from Clemir da Silva Ramos Filho
9. "A very cool trip is to go by boat to "Ponta do Cahy", going by Corumbau. The natives rent boats at the pier and it's about four hours of open sea, take fruits and a lot of water. In Cahy there is an awesome view from the cliffs and below, a cool bar, besides the swamp and ponds. In the way back, fish a "robalo" in Corumbau and roast it at the night on the beach, in Caraiva. "tip from Ligia - Vitória ES.
10. "I would like to give a tip on Corumbau. I stayed in Jocotoka Eco Resort and I loved it. My suggestion is to bring a lot of change, to make it easiers to buy things from indians. "tip from Sheyla.
CLICK HERE to send your tip
CLICK HERE TO SEE OTHER BRAZILIAN DESTINATIONS