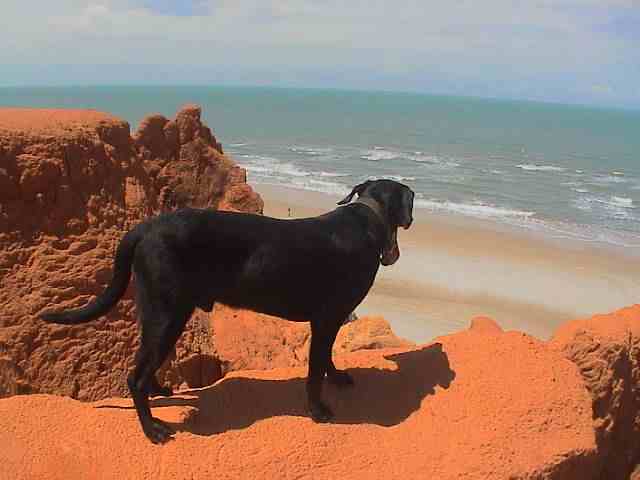 "Everything is kind of red here."
"Morro Branco" (White Hill) is in the municipal district of Beberibe, at approximately 80 km from Fortaleza, and it is possible to get to it by BR-116 or CE-040 highways.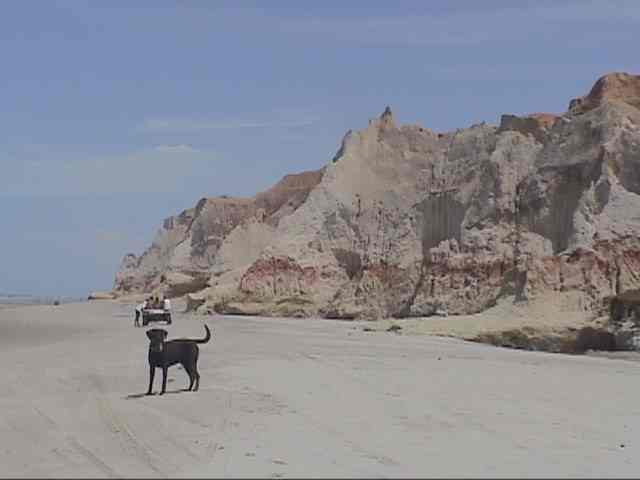 In Morro Branco the cliffs are colored in which the sands have 12 different colors. In the entrance of the great crags there are some huts where artisans make landscapes in bottles with sand, and these are the most typical product of the place.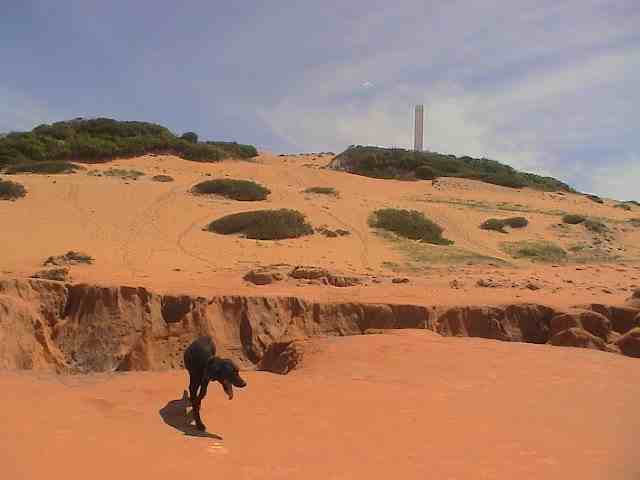 "This is "Morro Branco" (White Hill)."
The action of the winds cut out a path of about 200 meters among the cliffs, opening passage among the crags forming a very different look.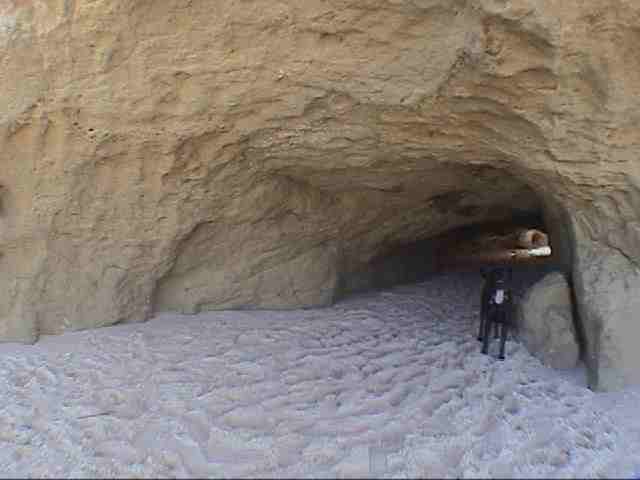 "There is a cool grotto in front of the beach."
Maze - it is the main attraction. Countless little guides will offer their services for very moderate value. It is not necessary any guide to get to know the place, since it is not really a maze (you won't get lost), but if you want to listen to stories a little exaggerated and imaginative, hire one of the boys. It is not necessary to rent buggy to get to the entrance, that is very close of the entrance of the beach of Morro Branco. The entrance of the Maze is at the beach. Watch the marks of tires on the sand; be careful with the traffic at the place.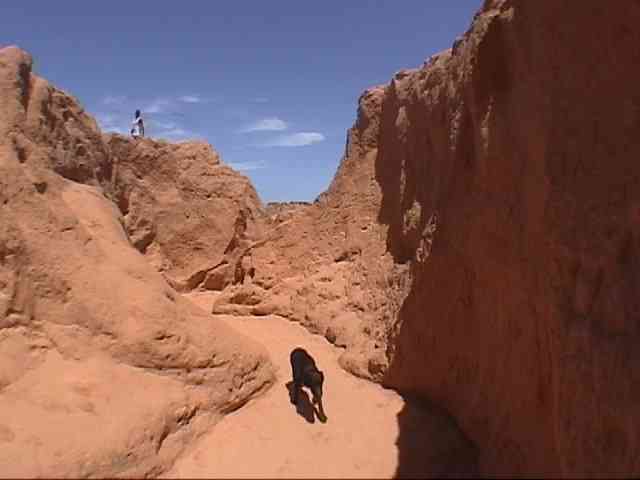 "Paia das Fontes" (Fountains Beach) - waterspouts of water gush from the cliffs, providing a refreshing "shower" of fresh water.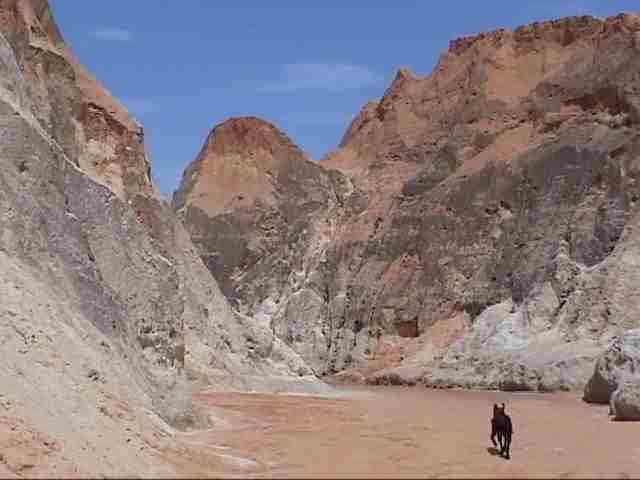 The raft trip offers the possibility of a refreshing sea bathing, far away (about 200 meters) from the beach. It is a safe trip; the native ones know the sea well. But in anyways, the raft has lifebelts, which you should be wearing before leaving. You'll get wet on the trip, so take care with your electronic equipment
Tips by GUSTAVO VIVACQUA
1. If you want to bring a souvenir back from Morro Branco, choose the bottle with colored sand. They are made there.
2. Walk for the mazes. Notice the variety of colors of sands and compare them.
3. Go for a raft sail.
4. During the low tide it is possible to go by car on the sand to "Canoa Quebrada".
5. Don't miss visiting the maze, the waterspouts of fresh water that gush from the cliffs and the grotto.
6. In high season, go early to the maze; the buses with thousands of noisy tourists begin to arrive at 8am
7. Watch out for the jeep jeeps on the sand of the beach. Some of them run a lot.
8. Avoid the federal highways (BR), the state ones (CE) are much better and don't have trucks.
9. "a little more to the south, the first "No Limite" (*)was accomplished." tip from Pat Souza SP
*Brazilian version for the american TV show "Survivor"
CLICK HERE to send your tip
CLICK HERE TO SEE OTHER BRAZILIAN DESTINATIONS