PACKAGES
Clip : LOW BAND / HIGH BAND
LODGING
PORTUGUESE VERSION

TEL: (12)3865 5090 / SITE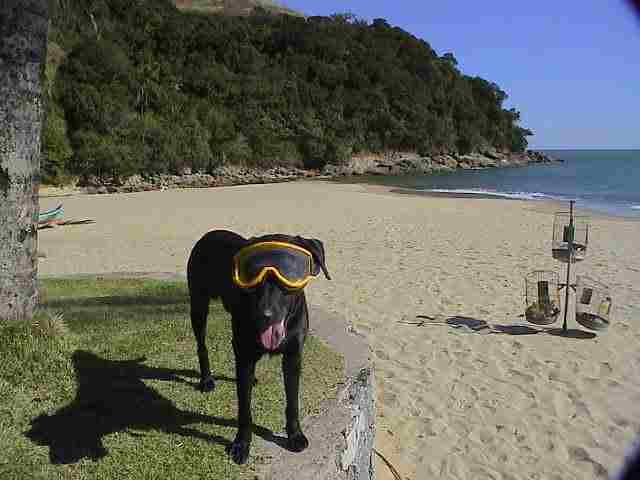 "There is a stream that flows out at the beach."
Paúba is at 183 km from the city of São Paulo, through paved highway, (Br-101, Rio - Santos), belonging to the municipal district of São Sebastião / SP.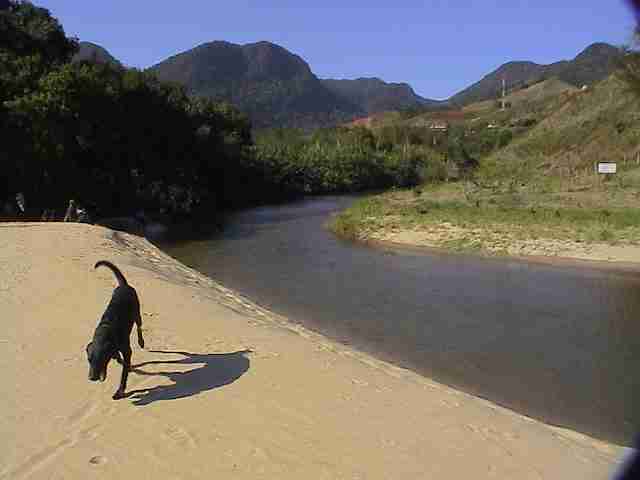 "There is a stream that flows out at the beach."
It is a beautiful beach with only 450 m of extension. It is a calm place beside "Maresias" Beach (only 1.800 meters of distance).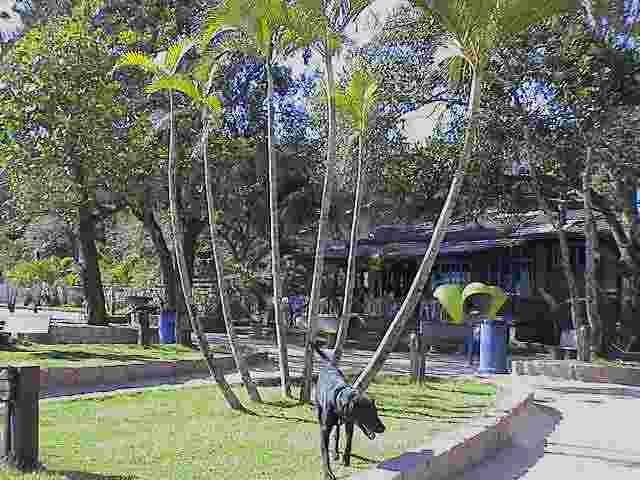 "The beach has a good infrastructure. "
A small town maintains the coastal mood amid summer vacation houses. The tradition of the fishing is still maintained and the fishing ranches at the edge of the river are mixed with the simple bars that serve tidbits.
"It doesn't seems to be between Rio and São Paulo."
By the narrow streets you get to the beach of clear waters and white sand. In front, the flagstone of "Maresias" provides a good option for the divers.
Good for bathing, and when the south wind blows, Paúba provides good waves for the practice of the surf.
Tips by GUSTAVO VIVACQUA
. The waves get huge when the south wind comes.
2. Go to Maresias at night.
3. If you have the time, also visit Ilhabela.
4. The tip is... It has the most beautiful sunset I have ever sees in my life... the sun lies in the sea, in front of beach" tip from Gabriela - Campinas - S.P
CLICK HERE to send your tip
CLICK HERE TO SEE OTHER BRAZILIAN DESTINATIONS