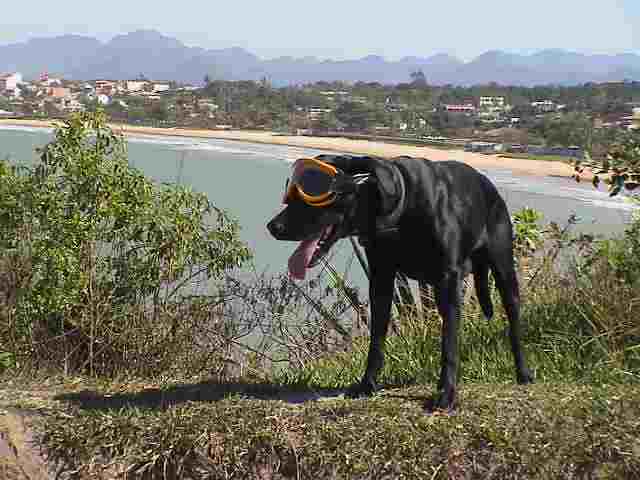 "This is "Ponta da Fruta" (Fruit's Tip)."
"Ponta da Fruta" is is between Vitória and Guarapari at "Rodovia do Sol" (Sun's Highway) that belongs to the municipal district of Vila Velha.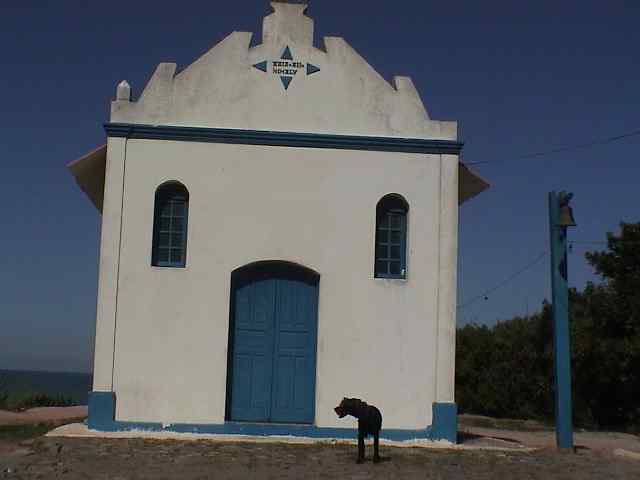 "There is a chapel on top of the hill... "
It is a beach with ponds of fresh water and restaurants... a calm place, with beautiful retreats, rough waters and beaches of thick sand.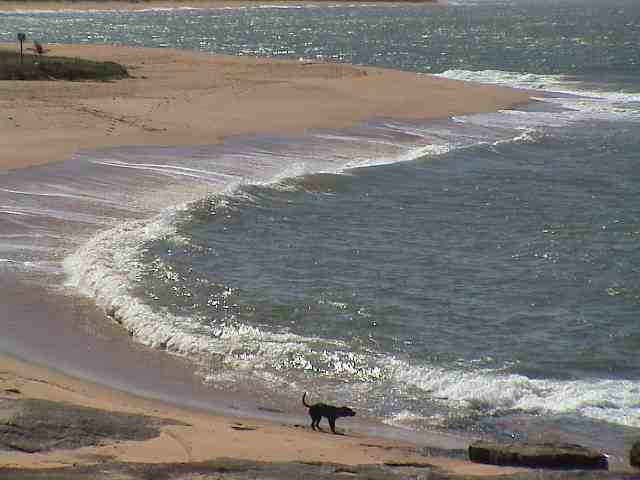 "I must swim in this sea".
"Nossa Senhora dos Navegantes" Church is located on "Morro do Cruzeiro" (Hill of the Cross). There is a great view of the coastal area from up there.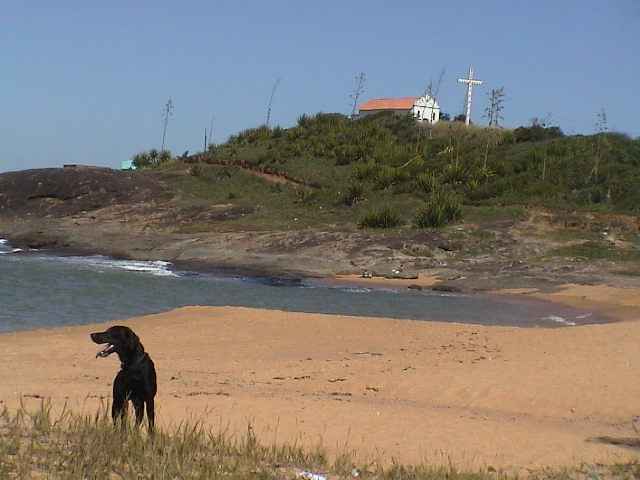 "It looks like a painting... "
Attractions:
"Nossa Senhora dos Navegantes" Church that was built in December, 1945 and it is located on the top of Hill of the Cross.
Amaralina Pond - it is quite sought for swimming in its fresh water.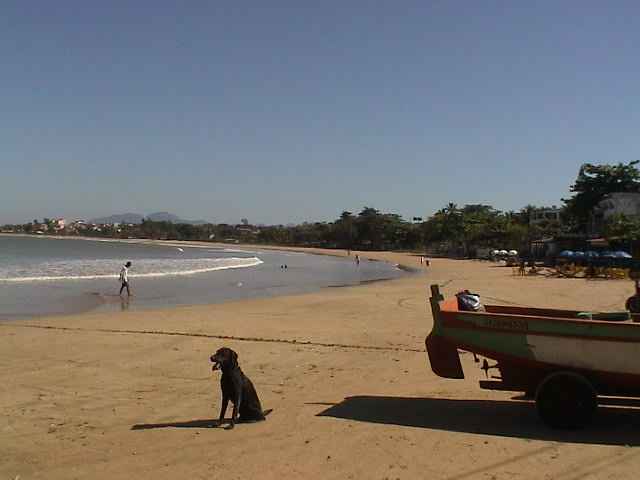 Caraís Pond - In Paulo Vinha State Park.
"Lagoa Vermelha" (Red Pond) worths a visit. It is close to D' Ulé Dunes.
Tips by GUSTAVO VIVACQUA
1. Go for a bike ride on the beach sand, that is hard until úle Dunes.
2. The best waves are more to the middle of the beach, towards úle Beach and on the other side of the tip, "Ponta da Baleia" (Whale's Tip) that has a more out-side wave.
3. There are some bars on the sand that sell good fish.
4. If want to enjoy the night, go to Meaípe or Vitória
5. "when I was on vacation in Vila Velha, I met this place due to an indication of local inhabitants, because it is their favorite place for surfing. The place is great for who surfs, so, bring your surfboard. Also go to the bars at the coast, the beer is cheap and the fish portions are great. A curiosity: From the chapel, if you look to the beach you will see that it has the shape of an "M", similar to that one of that famous fast food store. Would it be an ad?!? " tip from DOMINGOS LÉPOLI GALVÃO from PAULO-SP
CLICK HERE to send your tip
CLICK HERE TO SEE OTHER BRAZILIAN DESTINATIONS