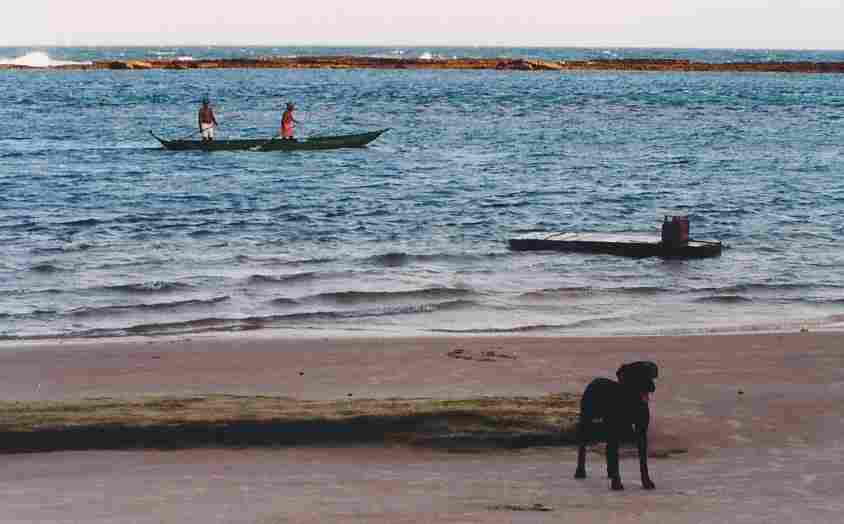 "There is a swimming pool natural here."
The place has that name thanks to the French that arrived over there at that time of the colonization.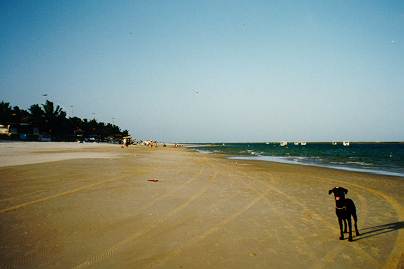 "Once in a while a buggy (a kind of jeep, especially designed to ride on the sand) passes here... "
They smuggled brazilwood to France and deceived the portuguese.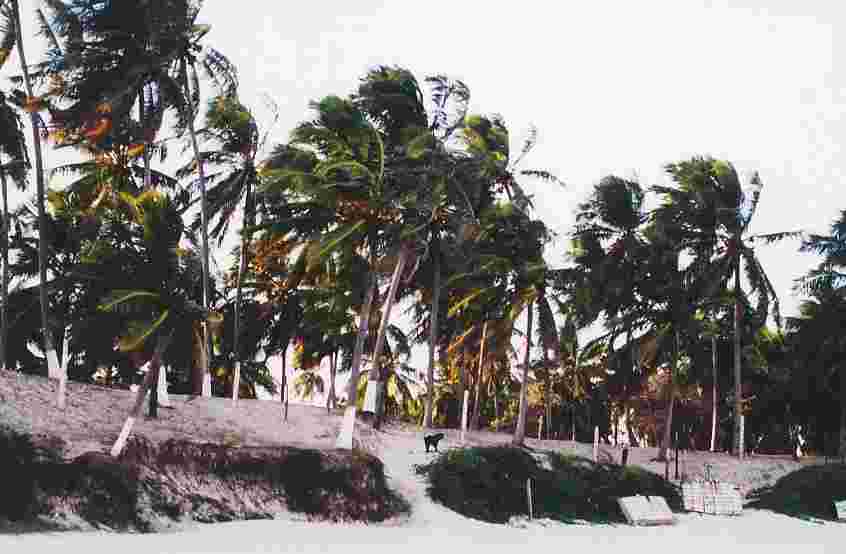 "The beach is full of coconut trees."
The French were smart and built a hoouse for the leprous there, to keep invaders away.
But they were really smart and put only non contagious leprous there. The ruins of that old house can still be found there.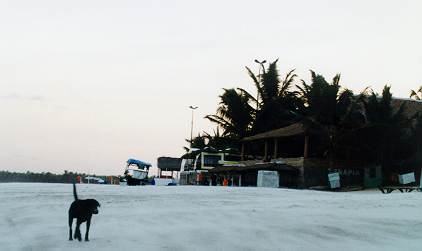 "There are great kiosks on the sand."
The beach has good infrastructure, with several kiosks on the sand, a lot of lodgings to shelter the outsiders and good restaurants.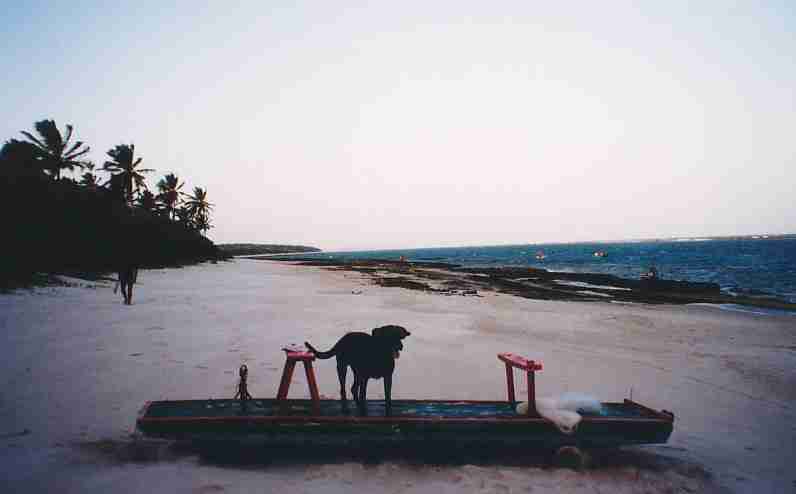 "Some rafts are left over on the sand."
The beach has natural swimming pools of clear water, formed by the typical reefs of the area, making the place proper for sea bathing and for boat trips.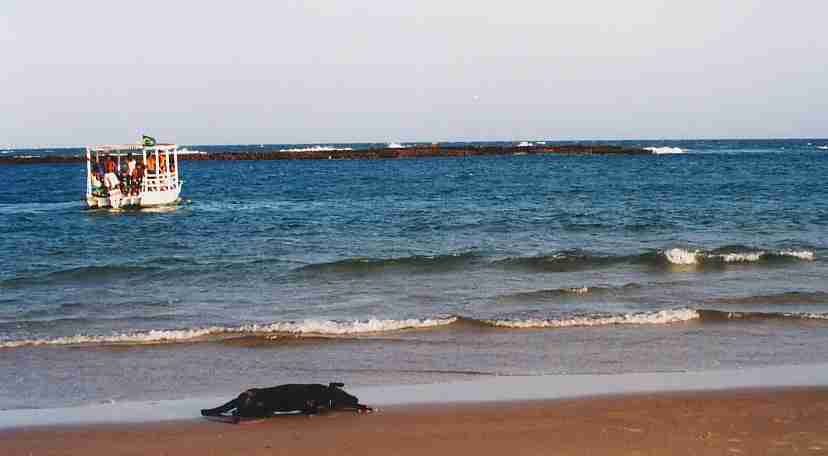 It's possible to see Maceió fromFrench's" Beach.
For who enjoys surfing, the beach offers good waves. The region hosts a stage of the Brazilian Professional Surfing Championship, the Super Surf.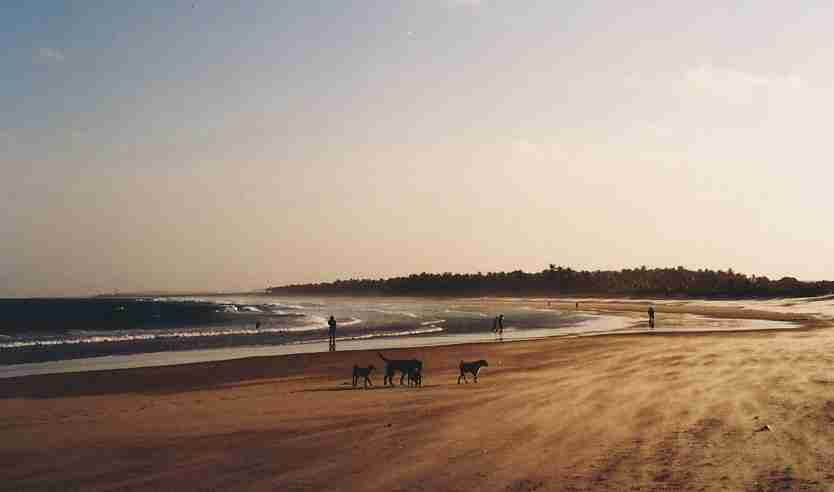 "The sunset here is awesome."
Tips by GUSTAVO VIVACQUA
1. Take your surf board.
2. Make a boat trip.
3. Visit "Barra de São Miguel" that is nearby and very nice.
4. "Praia do Francês" (French's beach) is one of the most known in Alagoas and, for that, the tourists' presence is very outstanding. The kiosks on the beach offer a big comfort, taking the tidbits of the region to the tables that are on the sand. It is very beautiful and calm, mainly for the natural crag right in the beginning of the beach that stops the waves from getting too strong to the beach, which provides a sea bathing with no danger.: "tip from of Aline Araújo.
CLICK HERE to send your tip
CLICK HERE TO SEE OTHER BRAZILIAN DESTINATIONS