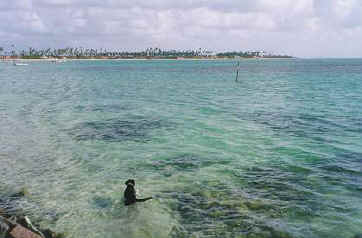 Serrambi is close to Porto de Galinhas, about 20 km to the south by dirt road. It is a beach of very clean water, with several houses in front of the beach. There are many reefs on the outside where great waves break, excellent for surfing.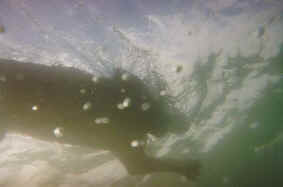 "... swimming in heaven".
Serrambi has a natural point for anchorage of small and medium embarkations, in spite of it being open sea. The beach has about 2 km of extension with several dispersed coconut trees amid the low vegetation.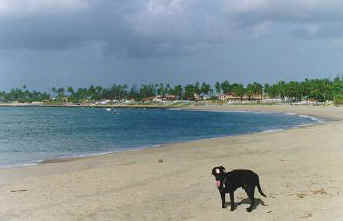 From this beach it is possible to see Santo Aleixo Island, an great place for diving with or without scuba.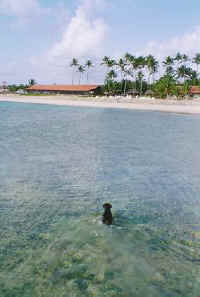 A little more to the south, we find "Enseadinha" (little bay) and "Cacimbas"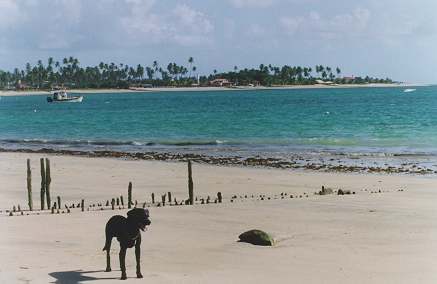 "Several great views... "
Enseadinha beach has about 2,5km of extension, it is good for sea bathe, and as its waters are deep, the waves at the edge of the beach are weak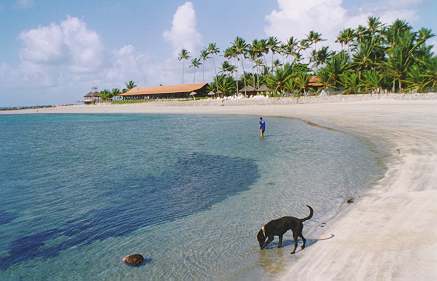 It's possible to anchor embarkations at this beach. It has reefs, swamps, coconut trees and cashew trees.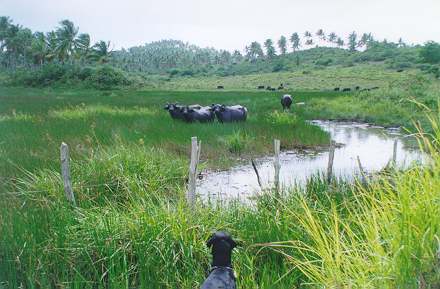 "Hey, waht's up, buffalos! What are you looking at?
Cacimbas beach has about 1,5 km of extension and it has some natural swimming pools. It has about 50 meters of width and there are small grottos sculpted by the waves.
There are some fish swiming at the reefs.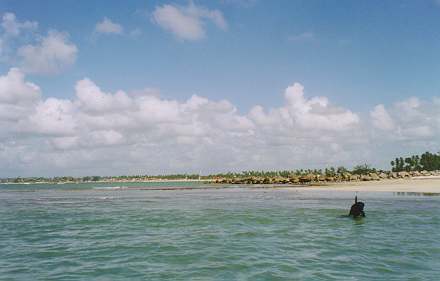 "I stayed just tanning at the shallow area... "
Tips by GUSTAVO VIVACQUA
1. Take diving equipment.
2. Go for a scuba diving at Santo Aleixo Island.
3. Take the surfboard, when it doesn't wind much, the waves are good.
4. Porto de Galinhas is close and it has more lodging options.
5. "Visit the restaurant Ancora DŽOro." tip from Amilton de Sena Santos
CLICK HERE to send your tip
CLICK HERE TO SEE OTHER BRAZILIAN DESTINATIONS