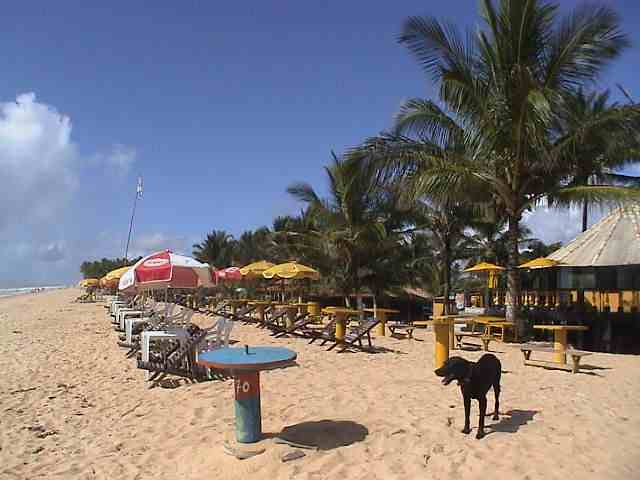 "It is easy to find a beer to sip here."
For who comes from the north, by BR-101 highway, enter in Itamarajú (BA-489). For who comes from the south or from the west, by BR-116, come through Nanuque and by BR-101, through "Teixeira de Freitas". The cities of Prado, Alcobaça and Caravelas are connected by BA-001 highway.
The clerk from Brazil's discoverer's squad, Pero Vaz de Caminha, described on his first letter to the king of Portugal the geography of the area as the first piece of land sighted by the crew of Pedro Álvares Cabral armada, because in front of Prado it is the only point from where "Monte Pascoal" (Paschal Hill) is seen.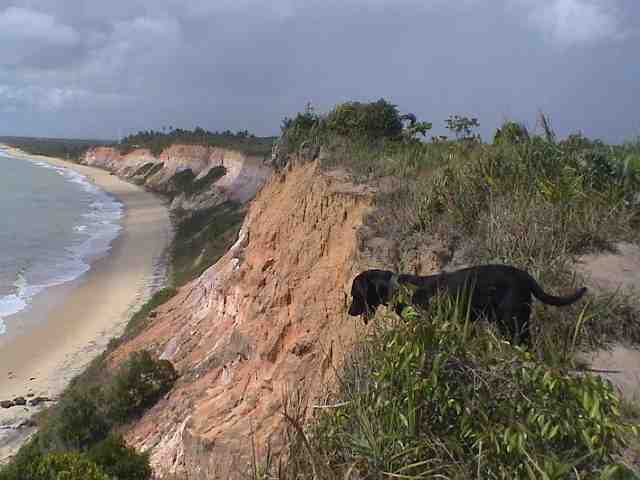 "There is a lot of cliffs here."
Imbaçuaba Beach - deserted bay of weak waves and dark sand.
"Praia dois irmãos" (Two siblings Beach) - In Cumuruxatiba, with weak waves and enclosed by some cliffs.
"Novo Prado" Beach - it is the busiest beach, with several huts and a lot of people during the summer.
Prado Beach - urban Beach of fine and clear sands and sea of strong waves.
Quati Beach - bay beach, with shallow waters and sandbank vegetation.
"Praia do Rio do Peixe" (Fish River Beach) (Cumuruxatiba) - Beach of white sands and tame waves, at the edge of a stream.
Guaratibas Beach - bay beach, with small waves.
"Praia da Areia Preta" (Black Sand's Beach) (Cumuruxatiba) - It has this name because of the great concentration of monazitic sands, of medicinal properties, where a stream flows out.
"Praia da Barra do Caí" (Caí's Mouth Beach) - Beach with cliffs and waves a bit strong. Good to fish Robalo. It was where Nicolau Coelho made the first contact with the Indians, in 1500.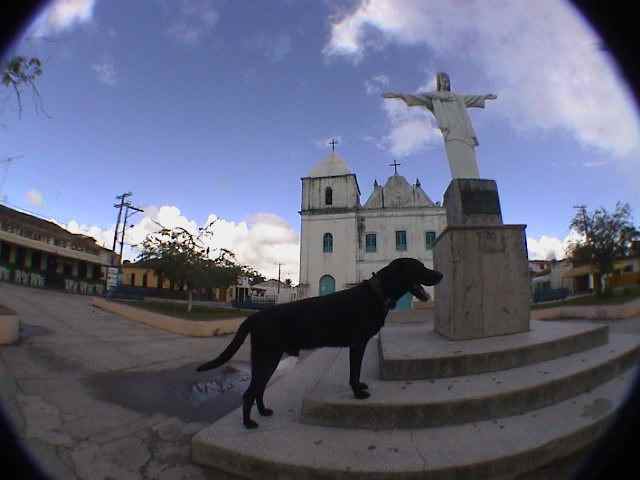 "This church is downtown"
"Praia da Barra do Jucuruçú" (Jucuruçú's Mouth Beach) - it is a beach of strong waves and white sand, whose access is possible by crossing Jucuruçú river by boat .
"Praia da Paixão" (Beach of the Passion) - Small bay of shallow and calm waters, located at 11 km from downtown.
"Praia das Ostras" (Beach of the Oysters) - Beach of open sea.
Cumuruxatiba's Beach - Bay of very shallow blue waters, even far from the sand. Coast cut out by reefs of corals.
Calambrião Beach - Beach of calm, lukewarm waters and rich in sands monazíticas.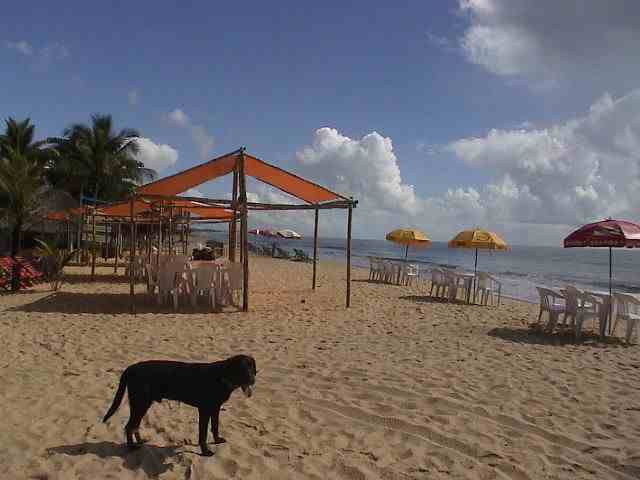 "Praia do Coqueiral" (Coconut tree plantation Beach) - Beach of strong and clean waters and white sand.
Corumbau Beach - Located next to the mouth of river Corumbau, that limits the municipal districts of Prado and Porto Seguro, and close to a Pataxó indigenous reservation, it's main attraction is the 2km of narrow reefs and sand that goes towards the sea, visible on the low tide.
"Praia do Farol" (Lighthouse Beach) - Extensive, of grayish sand, it has a small stream to the north.
Tororão Beach - Beautiful beach with a small cascade of fresh water.
"Praia das Amendoeiras" (Almond trees Beach) - Also known as "Praia do Viçosa" (Lush Beach), it is a straight beach and almost without waves thanks to the reefs that form a barrier along the sea.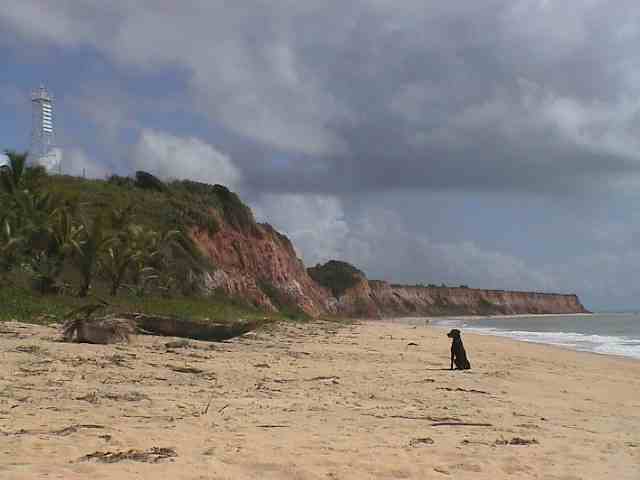 "There are some deserted beaches... "
Japara Beach - "Japara Grande" (Big Japara) has a sea of limpid waters while "Japara Pequena" (Small Japara) is of difficult access thanks to the cliffs and to the growth of mangroves. Both are good for diving and fishing.
Tororão Beach - Bay of green waters and fine sand. A small cascade goes down directly on the beach in a passages of the of its impressive cliffs.
"Praia da Lagoa Pequena e da Grande" (Small and Big Ponds Beaches) - Straight line, of wild waves that hit the white and fine sand. They are under great development urbanization.
Tauá Beach - With white and fine sands, it has cliffs and coconut trees.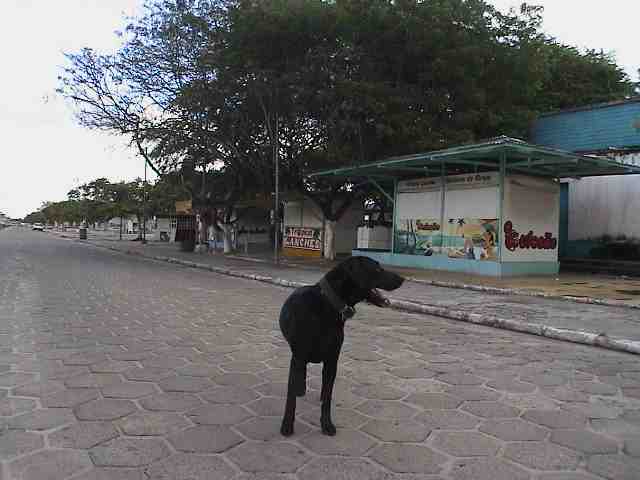 "There are many fastfood trailers in downtown".
Main Distances

Belo Horizonte
802 km
Vitória
424 km
Rio de Janeiro
988 km
São Paulo
1.487 km
Brasília
1.522 km
Tips by GUSTAVO VIVACQUA
1. You are really close to Abrolhos. Don't miss visiting it.
2. The most beautiful beaches are towards Cumuruxatiba.
3. Besides Abrolhos, the main attraction is Barra do Caí.
4. The access to the beaches is by dirt roads in bad condition.
5. If you want to go to a more isolated beach, try "Ponta do Corumbau" (Corumbau's Tip).
CLICK HERE to send your tip
CLICK HERE TO SEE OTHER BRAZILIAN DESTINATIONS