"It was in this cargo ship that I made a 7 day trip without stops."
Tupã, the natives' main god, wanted to create the world and men... but he was impeded by the Sun, that loved the Moon with such burning love that it burned everything in its surrounds. Tupã didn't have other option than to separate them. The Moon, unhappy, cried copiously. Her tears, so sweet and abundant, formed an immense torrent on the Earth, separated from the sea water, giving birth to the Amazon river.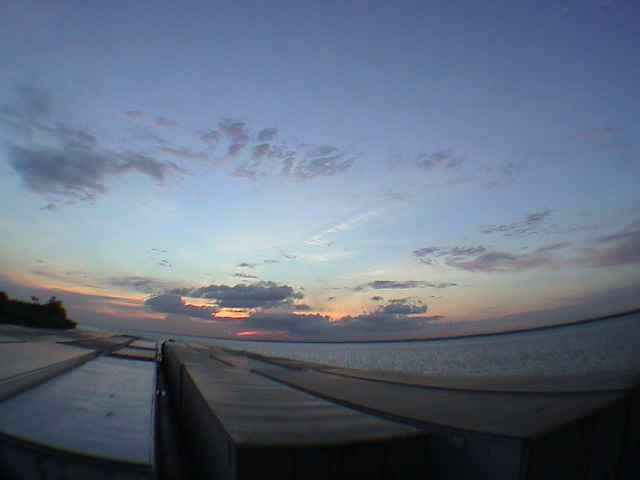 Many other legends as these tell the origin of the night, of the stars, of the sucuri or "big-snake" and other so many mysteries of the nature that arouse up the imagination of the Indians.
The Amazon river, that begins in Peru, in the Andes and flows out in the Atlantic Ocean, after passing for the whole north of Brazil. The Amazon is the largest river of the world, overcoming Nile in volume of water and extension.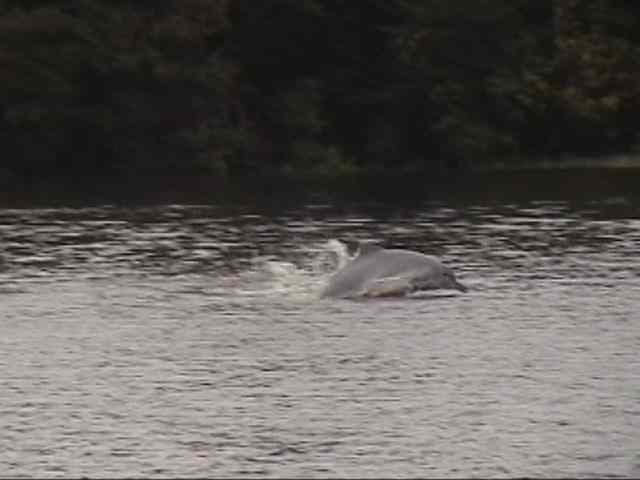 "The dolphins followed the boat."
The Amazon river is rises from the yellow river Solimões and from the black Black river, in a daily mating of 12 km of extension when, finally, the waters are mixed and follows its destiny: the Ocean. Owner of the largest volume of water of the world, the Amazon river is so torrential, so full of life, that would be capable to supply a liter of water to every 28 seconds for each inhabitant of the earth. The tourists, that leave from the port, greet the first life signs, when it is still bicolor, throwing a rain of coins from the boats: the one who hit exactly the dividing line of the black and yellow, will have double luck.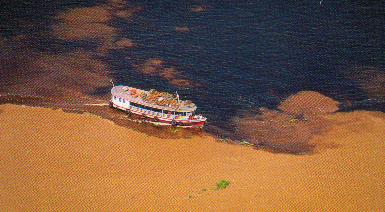 Tips by GUSTAVO VIVACQUA
1. Get vaccined against yellow fever 10 days before the departure.
2. Pay attention to time zone difference. There it is always less one hour there, compared to the rest of the country. In the summer it is less two hours there. (in case you are close to Manaus)
3. There are only 2 seasons:
- Rainy, it corresponds to winter and it begins in the month of December, proceeding until May, raining practically every day.
- Dry, when it rains less, corresponding to summer, going from June to November. The most critical month is September, when the temperature reaches the 40°C. O mês mais crítico é em setembro, quando a temperatura alcança os 40°C.
4. You can find boats that make the whole course between Belém and Manaus, stopping in the main tourist points like Santarém and Parintins. People sleep in hammocks, stretched under covered parts of the boat and the trip lasts about 5 to 6 days.
CLICK HERE to send your tip
CLICK HERE TO SEE OTHER BRAZILIAN DESTINATIONS